Extend The Volume Storage On Window 10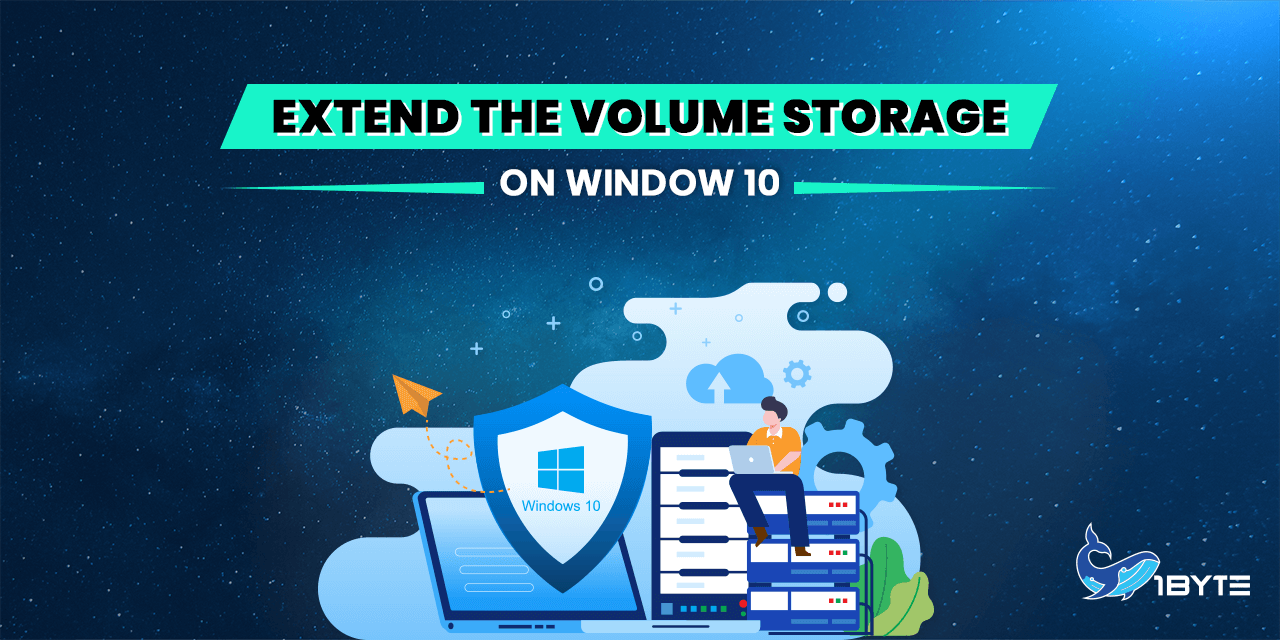 In this tutorial, I will show you how to expand a new drive partition when you buy or upgrade more storage at 1Byte. Then I will walk you through to expand more space to drive C.
Prerequisites
A running Cloud Server (OS: Window 10/Server 2019) has been upgraded to storage
Data should be backed up off-site (to another server or to cloud-based internet storage), not only on the server you're now using. Considering how easy it is to accidentally delete everything off the hard drive by fiddling with it, it's best to avoid doing so.
Method 1: Add New Upgrade Storage To New Drive
The original 1Byte server gives you a C drive of 50GB. You buy another 100GB of storage, and you want this 100GB of Storage to form a new drive, drive D for example
→ Drive C: 50GB
→ Drive D: 100GB
We need to get into the disk manager. To do that open the file explorer, right-click on "This PC", and choose "Manage".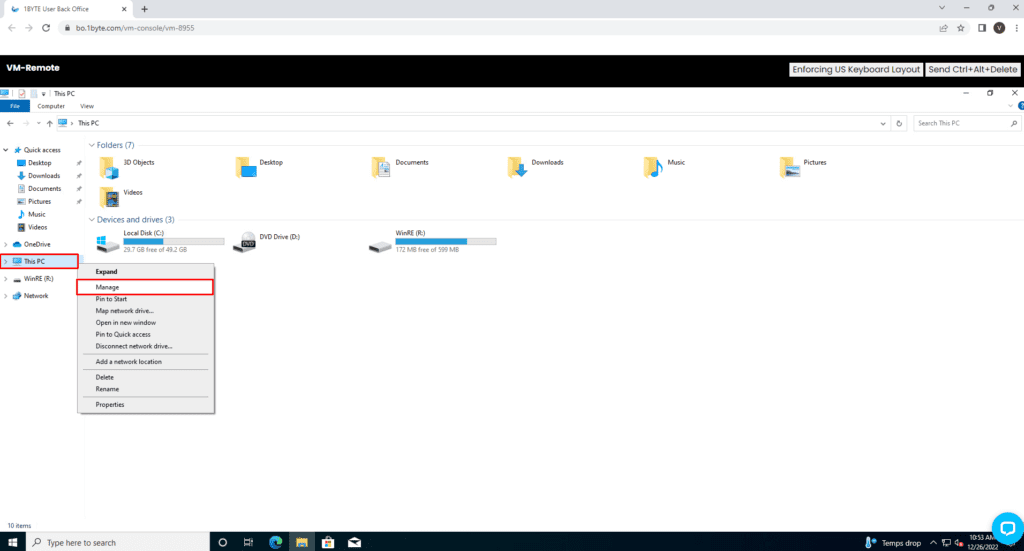 In the computer management window go to "Storage" and click "Disk Management".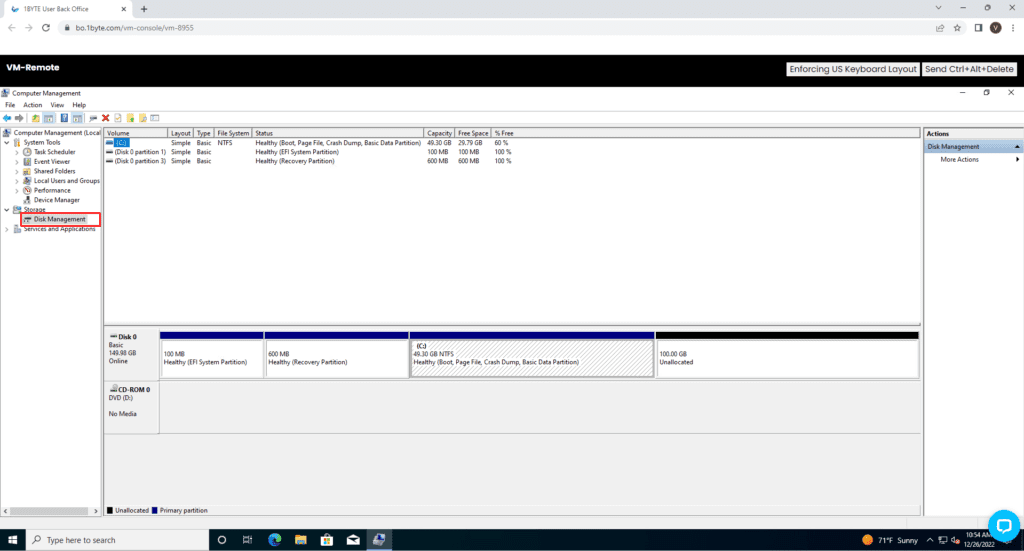 You will now see a black bar over a new section. This represents the unallocated disk space. Right click on it and choose "New Simple Volume…"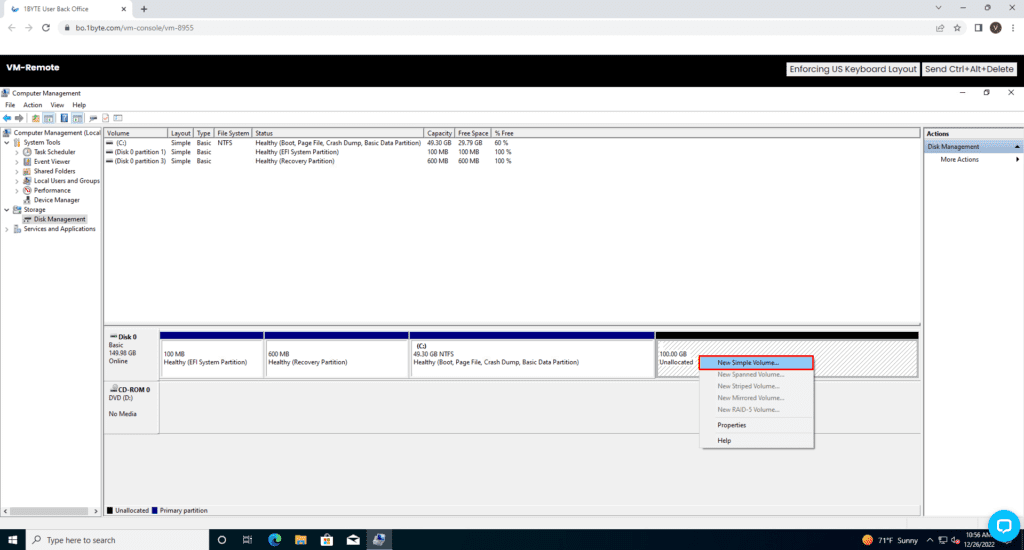 A wizard will open. There will be a few pages of options. I suggest just clicking next all the way through unless you are an advanced user. Upon hitting "finish" the new partition will be created and formatted. It will automatically open so you can see it in all its glory!
Method 2: Add New Upgrade Storage To Drive C with EaseUS Partition Master
The original 1Byte server gives you a C drive of 50GB. You buy an additional 100GB of storage, and you want to add this 100GB of storage to the OLD hard drive
→ Drive C (before upgrade): 50GB
→ Drive C (after upgrade): 150GB
Right-click on C: drive and select "Resize/Move".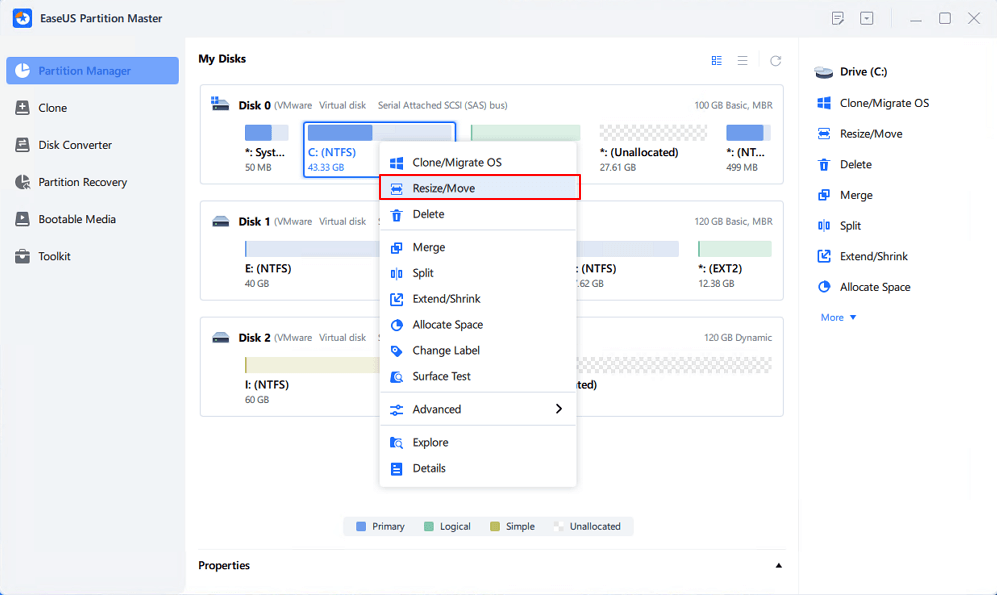 Drag the system partition end into unallocated space so to add space to C: drive and click "OK".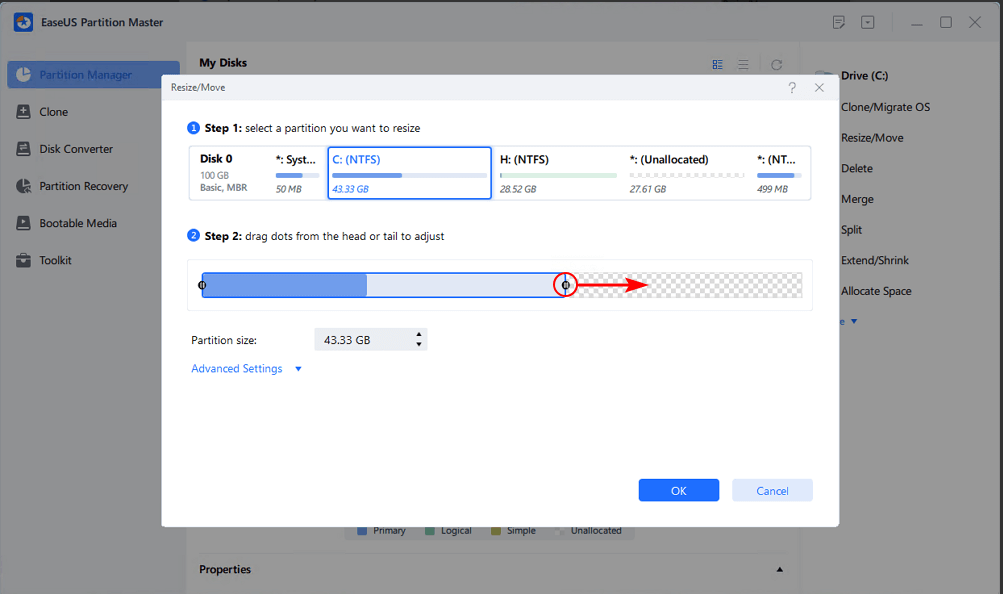 Click the "Execute Task" and click "Apply" to keep all changes so as to extend the system C: drive.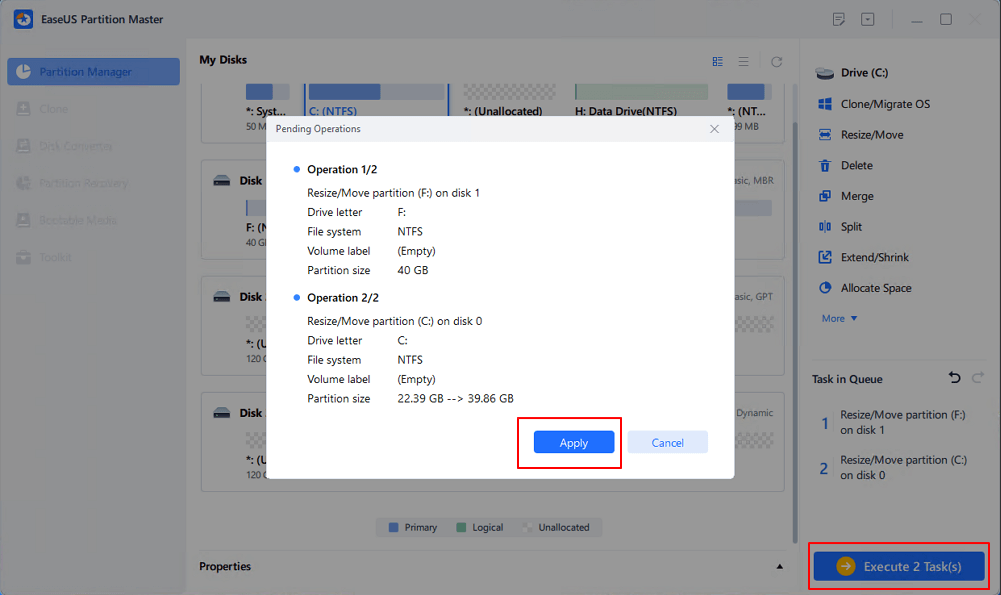 Final Words
If you read this far, congrats! For any questions or concerns during the installation process, don't hesitate to get in touch with us