Cruising with 1Byte: Get 2 Extra Months & Free Domains with Hosting Purchase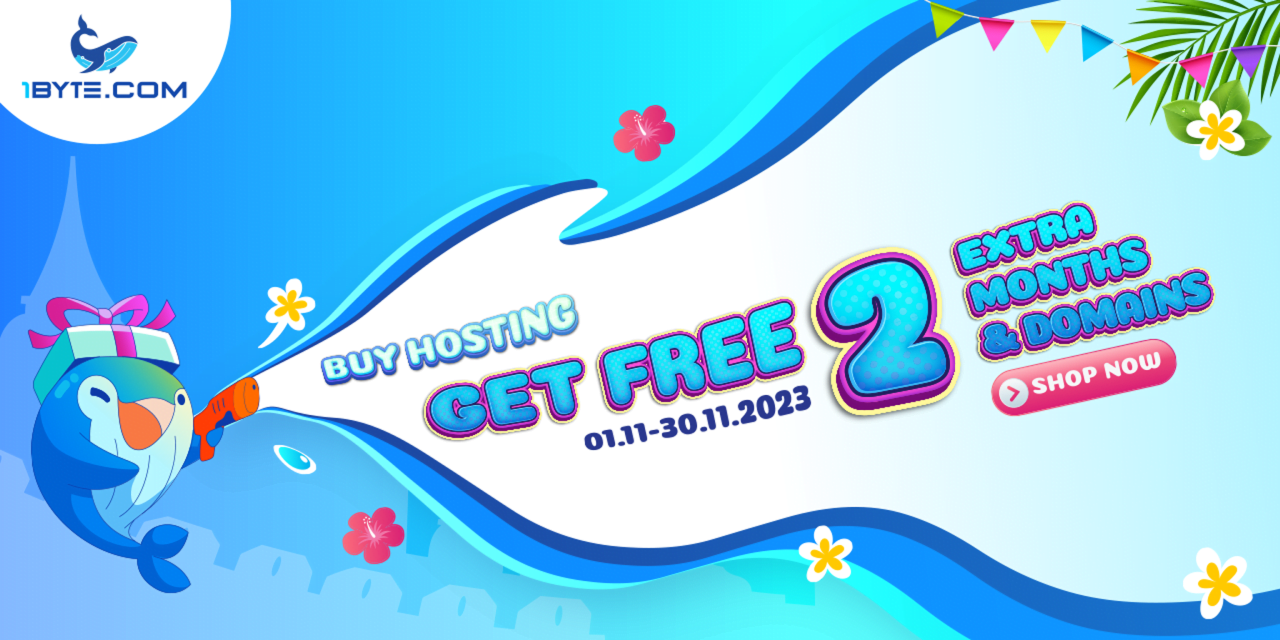 To commemorate Cambodia's Water Festival and Independence Day in November 2023, 1Byte is delighted to announce our extraordinary sale, allowing you to make waves in the digital world with our exceptional hosting solutions.
DISCOUNTS
ESSENTIAL CONDITIONS
Promotion period: 1/11/2023 – 30/11/2023
Applicable For
Note
Why Should You Choose 1Byte for Your Hosting?
Are you looking for a reliable and high-quality hosting provider? Look no further than 1Byte! As a leading cloud computing firm in Cambodia, we pride ourselves on providing top-notch hosting services that help businesses of all sizes boost their online presence. And with our latest promotion, it's easier than ever to get started.
Here are just a few of the reasons why 1Byte can help with your hosting needs:
Reliability: We use state-of-the-art infrastructure and technologies to ensure that our hosting services are always up and running, with minimal downtime or disruptions.
Performance: Our hosting plans are optimized for speed and performance, so your website or application can load quickly and smoothly, even during peak traffic periods.
Security: We take security seriously, implementing strict protocols and measures to protect your data and prevent unauthorized access or attacks.
Customer support: Our team of experts is always available to help you with any questions or issues you may have, providing personalized support and guidance whenever you need it.
With this remarkable promotion, there's no better time to experience our hosting services for yourself. Embrace the opportunity to propel your online ventures with 1Byte's reliable and high-quality hosting solutions during Cambodia's Water Festival and Independence Day.