The Cloud of Tomorrow: Trends & Predictions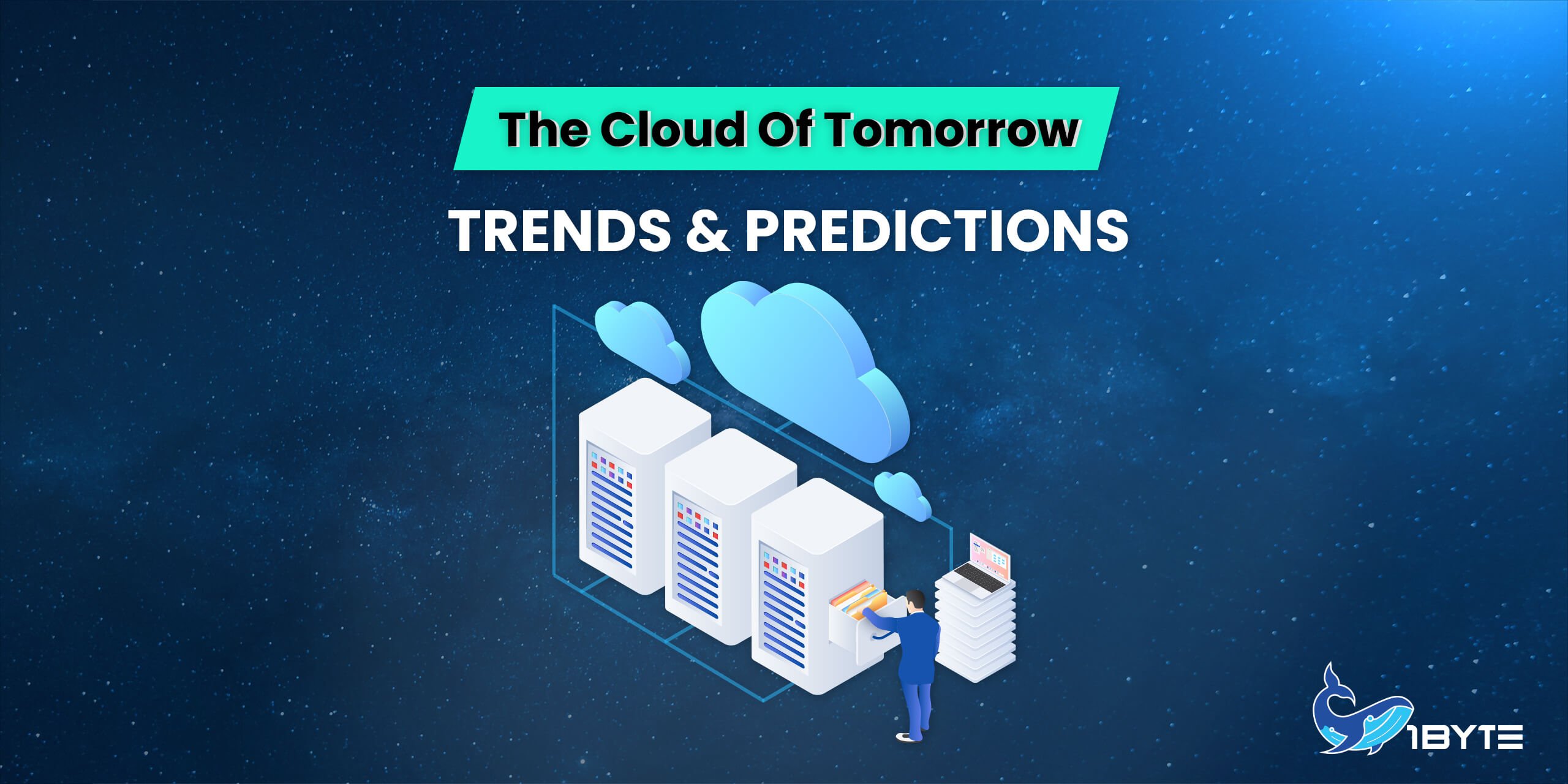 Today, data is being generated at a rapid rate, and storing it securely is a challenge. Most businesses need a safe location to save their confidential information.
The Future of Cloud Computing: Trends & Predictions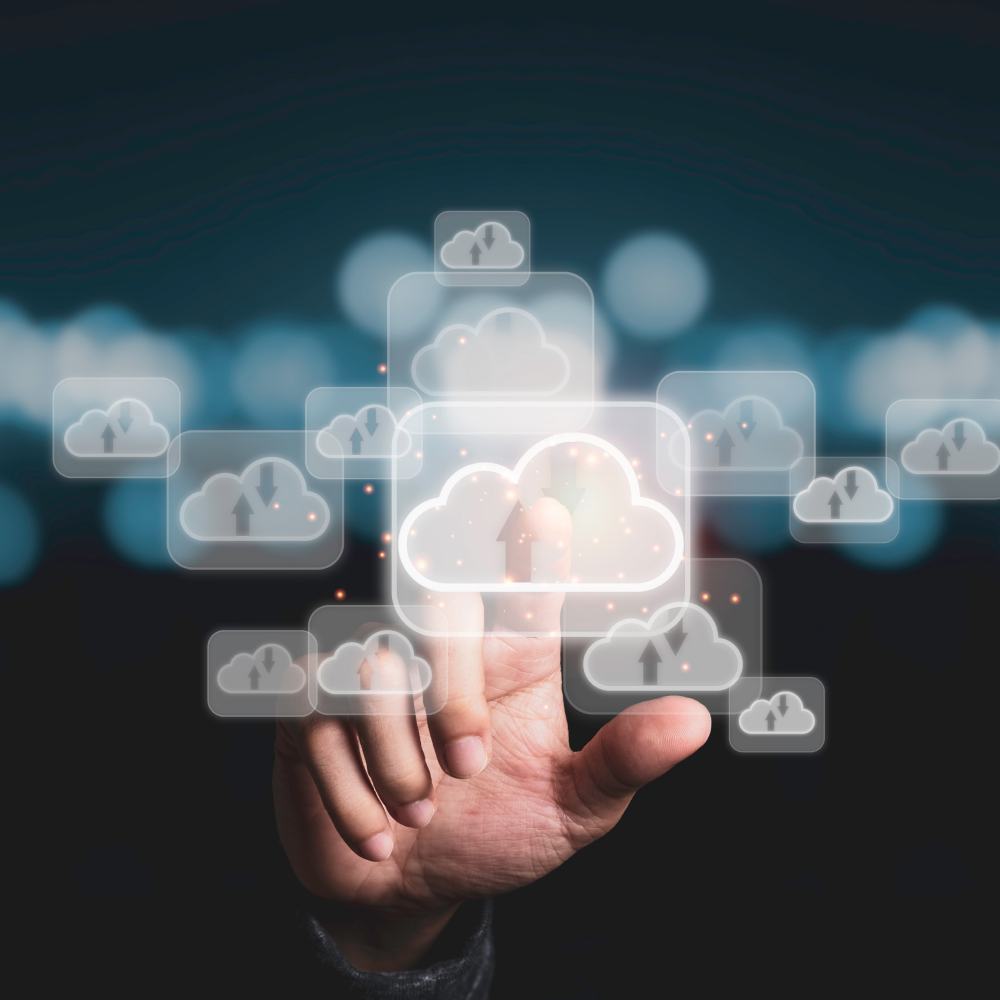 1. Increase Storage Capacity
So many businesses are adopting cloud computing and it has been predicted that Cloud providers will provide more data centers at a lower price as there is a large competition between them. With the help of the more in your company will be able to store the data.
2. Enhance the Performance of the Internet
The Internet of Things can help improve the quality of the internet. With the aid of the Internet of Things and cloud computing, we may save data in the cloud for future analysis and performance optimization.
Users demand high-quality services and applications that load quickly. The network offered will be speedier, as will the capacity to receive and transmit data.
3. Modular Software Will Be a Priority
The size and complexity of individual programs are rising on a regular basis. As a result, Cloud computing will soon demand advanced system thinking.
We may view software development from a variety of perspectives, as programs will eventually be stored in locations other than the cloud. This application will store data in several modules, on servers belonging to various Cloud Service providers.
This can also help minimize the cost of software by separating the program's components.
4. Internet of Things Along With Cloud Computing
The internet of things is also one of the leading Technology as it comes with continuous innovation in real-time Data Analytics and cloud computing. There are many machine-to-machine communication, data, and processes occurring. We can do it easily with the help of cloud computing.
5. Data Shows How Future Changes
Cloud computing is increasing at a rate of 22.8 percent and will surpass $127.5 billion by 2018.
By 2018, cloud-based CRM software will account for 62% of all software.
Additionally, 30% of application investment is on software-as-a-service apps.
6. Improvement in Cloud Services
Cloud Computing includes:
Infrastructure as a service
Platform as a service
Software as a service
With this service, we can achieve our desired goals. There are many researchers which have proved that Cloud Computing will be one of the leading technologies in the future as the software as a service solution will account for more than 60% of the workload.
It also has been predicted that the platform as a service and infrastructure as a service will increase gradually as it has been used in most organizations. Cloud Computing is user-friendly and is compatible with both new as well as old organizations.
7. Security
Although the data saved in the cloud is secure, it is not completely secure. Small businesses that provide cloud services may or may not provide enough protection for data.
Thus, in the future, we may avoid cyber assaults by enhancing security. Cloud providers provide enhanced security measures, allowing for a more balanced approach to preventing cyber assaults.
8. Modular Software
Businesses rely on a large amount of software that has not been modified. As a result, cloud computing requires upgraded software that provides enhanced security and functionality. This program will be more intuitive and adaptable in its use.
One of the primary benefits of this program is that it will save overall costs and time. As shown in the graph below, businesses that provide services and software are also improving.
9. Economic
If cloud computing continues to expand, the need for hardware will decrease since the majority of work will be performed via cloud computing and virtualization. By spreading the setup cost of software, we may save money and reduce our reliance on hardware.
If the trend continues, data saved in the cloud will be examined by a computer and will not require human intervention.
Conclusion
Businesses nowadays are looking for novel strategies to expand and achieve their objectives. This firm will continue to flourish in the future with the assistance of cloud computing. Cloud computing is a strong and expansive technology that will continue to increase in popularity and give several benefits in the future.
Cloud computing is incredibly cost-effective, and businesses may leverage it to accelerate their growth. Cloud computing has a bright future and will benefit both the host and the client.
One should bear in mind that the business's owner should be knowledgeable about the current developments in Cloud technology. Thus, this post discussed the future, trends, and predictions for cloud computing.