Cambodian para athletes win more medals than expected as the 12th Para Games comes to an end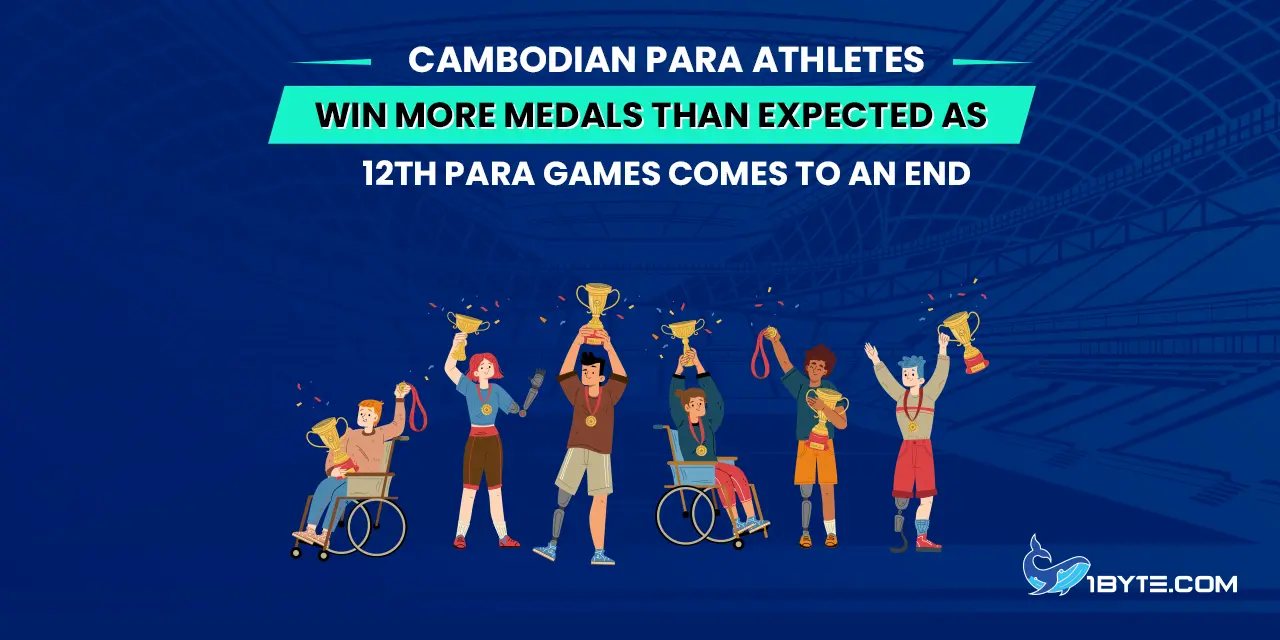 The 12th ASEAN Para Games, hosted by Cambodia, will officially come to a close tonight with a closing ceremony that marks the end of a smoothly executed and highly successful event. Surpassing expectations, Cambodian para athletes have achieved an impressive medal count throughout the games.
Details
General Tea Banh, the Defence Minister and chairman of the 32nd SEA Games and 12th Para Games Organising Committee, spoke to reporters on Wednesday at the Morodok Techo National Stadium, the venue for the sports competitions. He proudly announced that Cambodian athletes with disabilities had broken records by earning more medals than they did in the previous 11th ASEAN Para Games held in Indonesia.
Gen Banh expressed his satisfaction with the well-organized events that took place at the Morodok Techo National Stadium and other venues, which garnered praise not only from ASEAN countries but also from nations around the world. He acknowledged that the success of the Cambodian para athletes was unexpected, as it was their first time competing in the Para Games and they had limited time to train and prepare.
The competitions encompassed 13 different events, ranging from athletics and badminton to swimming and wheelchair basketball. Cambodia emerged triumphant with over 60 medals, including an impressive tally of 9 gold medals. The majority of these gold medals were won in the para athletics event, with Cambodia securing 7 gold, 10 silver, and 11 bronze medals.
Gen Banh highlighted the significance of these games for Cambodia, as they provided valuable experience in hosting other major events in the future. With 236 para athletes, including 76 women, representing the host country, Cambodia showcased its commitment to promoting inclusivity and empowering individuals with disabilities. More than 1,200 para athletes from various ASEAN nations competed for medals, contributing to the spirit of camaraderie and sportsmanship.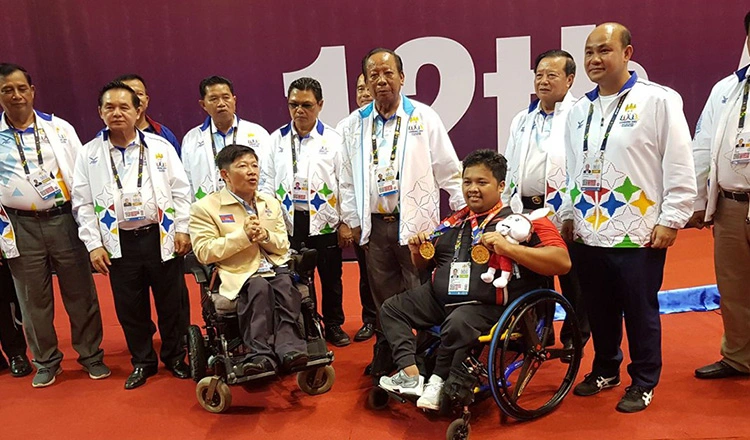 Prime Minister Hun Sen, who has been actively involved in supporting the games, announced on Monday that Cambodia would immortalize its achievements in the SEA Games and Para Games by commemorating them at the Win-Win monument in Phnom Penh. This symbolic gesture aims to celebrate Cambodia's historical accomplishments in organizing and hosting these prestigious sporting events.
To mark the conclusion of the 12th ASEAN Para Games, a grand closing ceremony will be held tonight at the Morodok Techo National Stadium. Prime Minister Hun Sen is set to preside over the event, adding further significance to the occasion and celebrating the outstanding achievements of the para athletes.
Catch up on the latest news on the 2023 Para Games from 1Byte, the leading cloud service provider in Cambodia: https://blog.1byte.com/news/