Cambodia jumps to 7th place on medal table of ASEAN Para Games 2023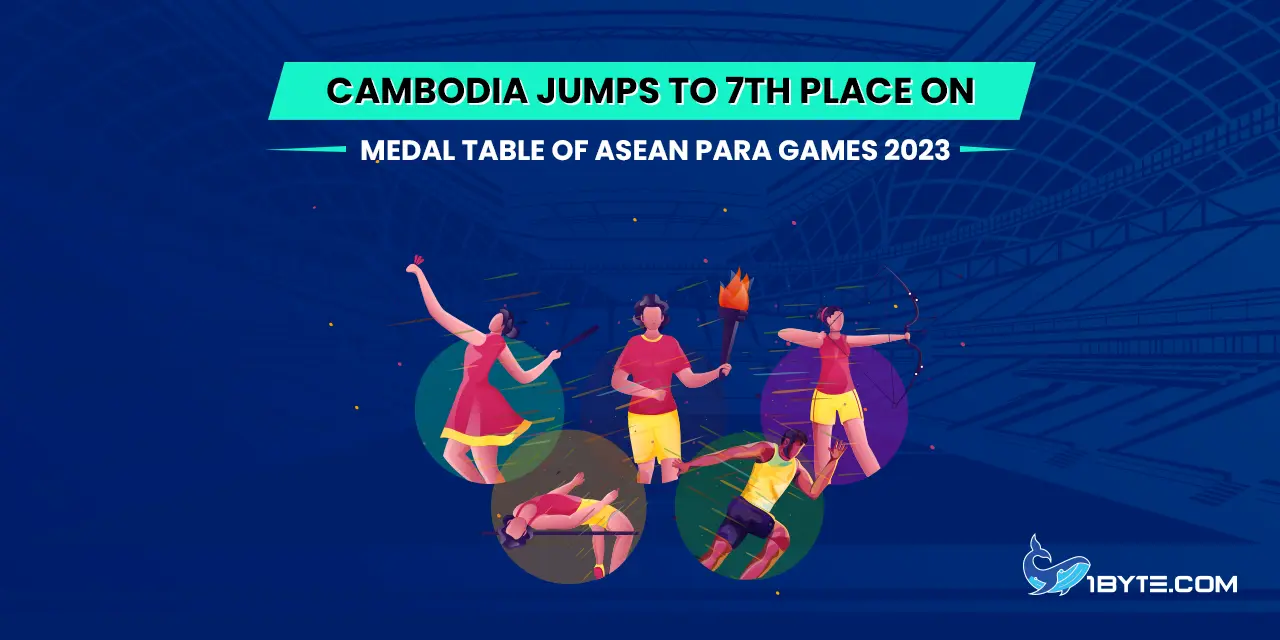 Cambodia, the host country of the 12th ASEAN Para Games 2023, has made significant progress on the Medal Table.
Details
With their exceptional performance, Cambodia has climbed to No. 7 among the 11 participating countries. Today, they added another 20 medals to their tally, including 3 gold, 3 silver, and 14 bronze medals.
As of the latest update from the Organising Committee on June 6, 10:00 pm, Cambodia's total medal count stands at 43. This includes 6 gold, 12 silver, and 25 bronze medals. They currently trail behind Singapore, who has secured 28 medals consisting of 7 gold, 12 silver, and 9 bronze. However, Cambodia has overtaken Myanmar, as they possess 27 medals comprising 6 gold, 12 silver, and 9 bronze.
At the summit of the Medal Table, Indonesia continues to dominate with an impressive total of 236 medals, including 99 gold, 83 silver, and 54 bronze. Thailand closely follows in second place with 194 medals (75 gold, 71 silver, and 48 bronze), while Vietnam secures the third spot with 129 medals (36 gold, 37 silver, and 56 bronze).
The 12th ASEAN Para Games 2023 commenced on June 3, and its theme, "Sport: Live in Peace," sets the tone for the event. This regional para games will continue until June 9, hosting a total of 14 sports at various venues in Phnom Penh, such as the Morodok Techo National Stadium, National Olympic Stadium, and other courts. The sports included are Athletics, Badminton, Boccia, Chess, 5-a-side Football, 7-a-side Football, Goalball, Judo, Powerlifting, Swimming, Table Tennis, Sitting Volleyball, Wheelchair Basketball, and E-sports (Demonstration). A remarkable 431 sports events are scheduled to take place, showcasing the athletes' exceptional abilities and competitive spirit.
Catch up on the latest news on the 2023 Para Games from 1Byte, the leading cloud service provider in Cambodia: https://blog.1byte.com/news/