All-Night Every-Day Customer Support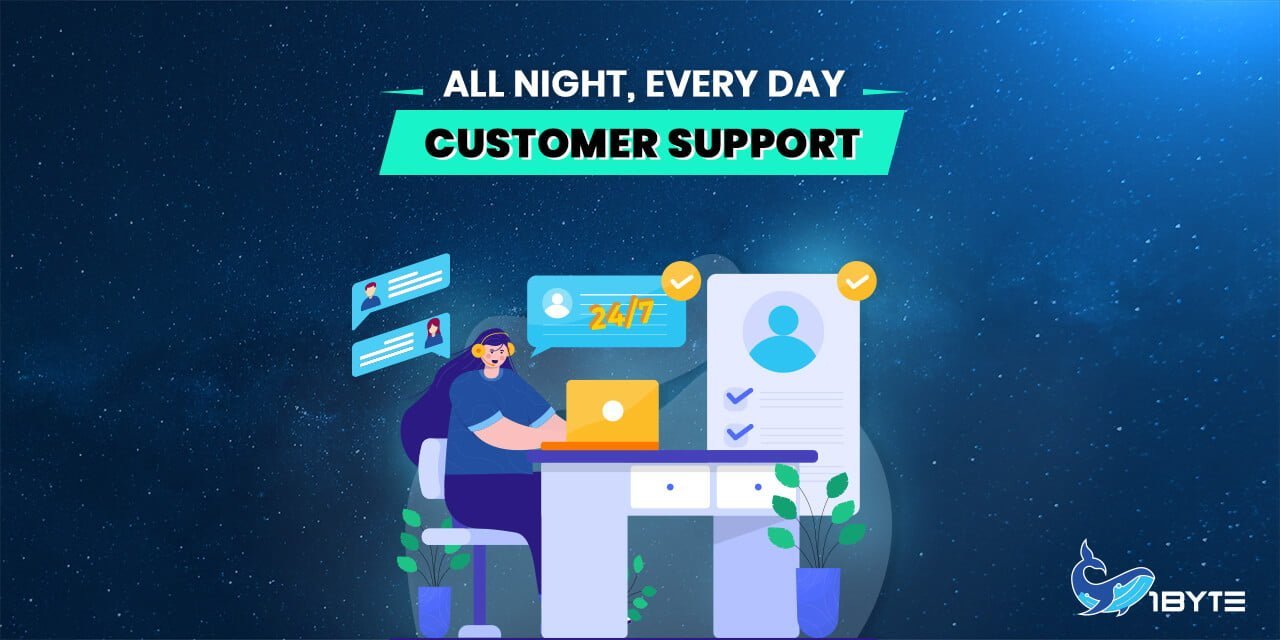 1Byte has a round-the-clock customer support system
"Live Chat", the most effective customer care and support tool, has been officially put into operation by 1Byte.
To react to the trust of customers who use the Company's services, 1Byte has officially launched its 24/7 customer care system.
With this technique, you will receive assistance promptly and efficiently.
And what's more special, our team members are fluent in a variety of languages—from Khmer to English to Vietnamese and even Chinese which allows us to communicate effectively with you to achieve the greatest outcome.
What is 24/7 support system?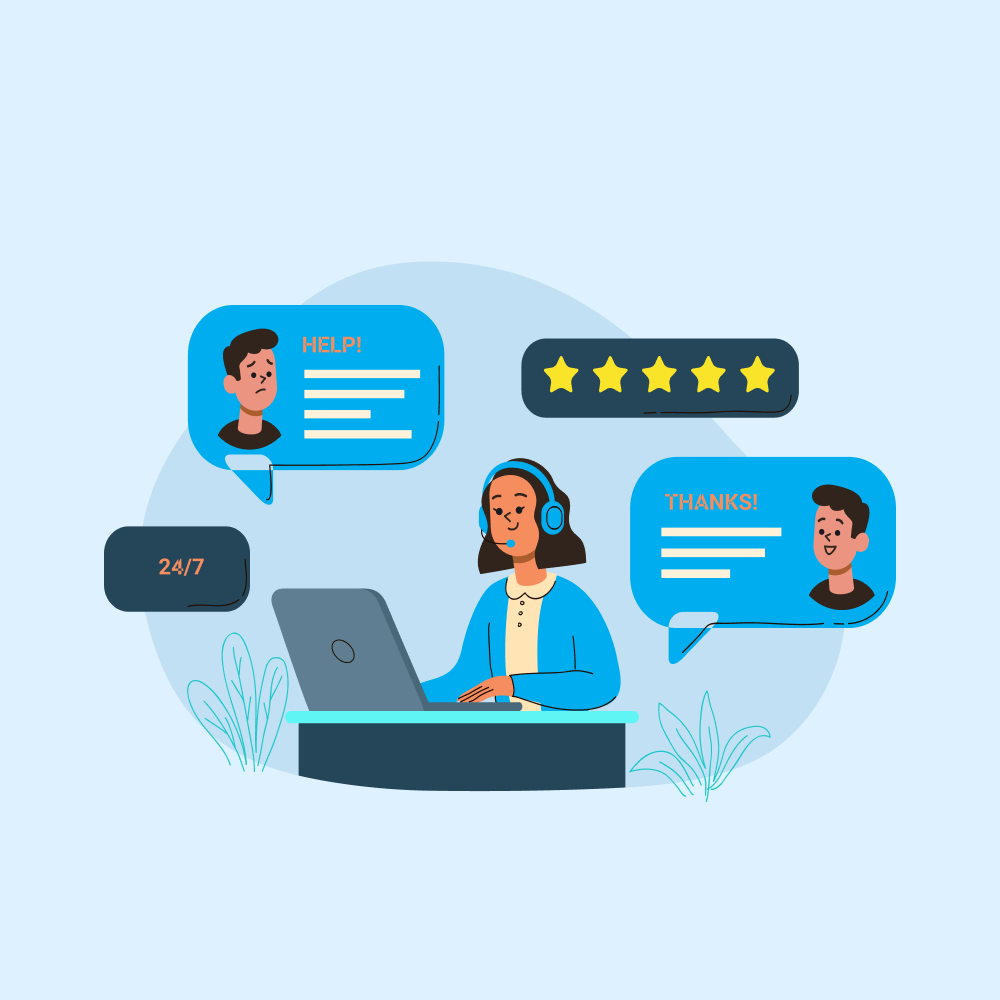 This is a mechanism that allows you to chat with or email requests to 1Byte's Sales or Technical team at any moment you have internet access.
You will be recommended to utilize the service at 1Byte more efficiently through the system because you can talk to the Sale team about the pricing; talking to the Technical team about the most required and optimal features for the service is just one click away.
You can also request specialists to solve problems with the service swiftly and effectively using the 24/7 support system.
The capabilities listed above are only a sample of what the system can do; there are many more to be discovered at 1Byte.
In addition, 1Byte will implement a variety of different technologies and services to meet the demands of its consumers and to keep their faith now and in the future.