For 2023: 30-Day Free Trials 1Byte's Cloud Server and Web Hosting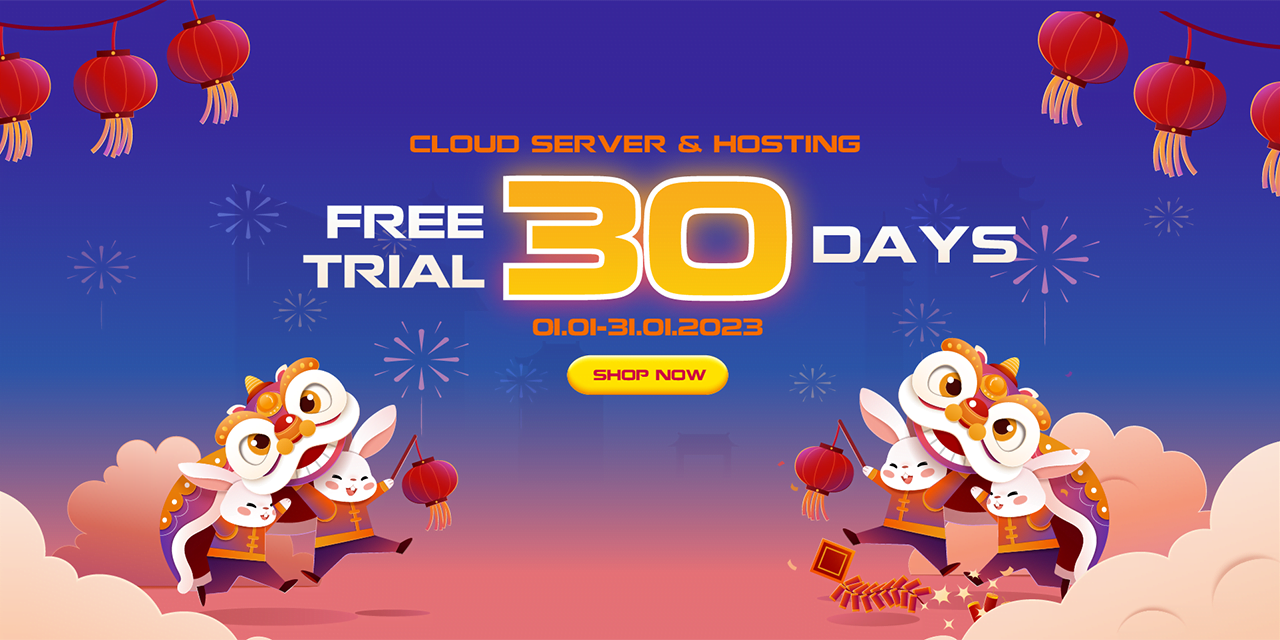 + Promotion period: 1/1/2023 – 31/1/2023
+ New purchases
+ Accounts with verified email addresses
+ Top-up payments at a minimum of $10
+ Exclusively packages, no addons
In today's competitive business world, every potential business owner and leader wants to increase productivity while reducing costs as much as possible. This trend is likely to keep going in 2023.
Businesses and other organizations are always looking for new web hosting options because technology is changing so quickly. Cloud hosting is one of the best ways to grow your business. It is a new technology that is not only very useful but also widely used by businesses. And more and more people are doing it.
Cloud hosting is different from traditional hosting, which is based on a single server, because it has more power and more flexibility in how resources are shared. As a way to thank everyone who has helped 1Byte grow over the years, we are happy to announce that our CLOUD SERVER, CLOUD HOSTING, and SHARED HOSTING services are now available for a 30-DAY FREE TRIAL!
Make sure your organization is ready to work at its best to get the year off to a good start. So take advantage of these deals while they're available!
+ To get the latest promotions, events. Please check out this link
+ To get the fastest answer, the FAQ Page is the best place to look for
+ Keep up with 1Byte's YouTube channel to make it simpler to comprehend
+ As always, 1Byte would bring you fresh content and exclusive deals in the future. STAY TUNED!!!