1Byte's Global Acknowledgment: Featured on Business Insider and IB Times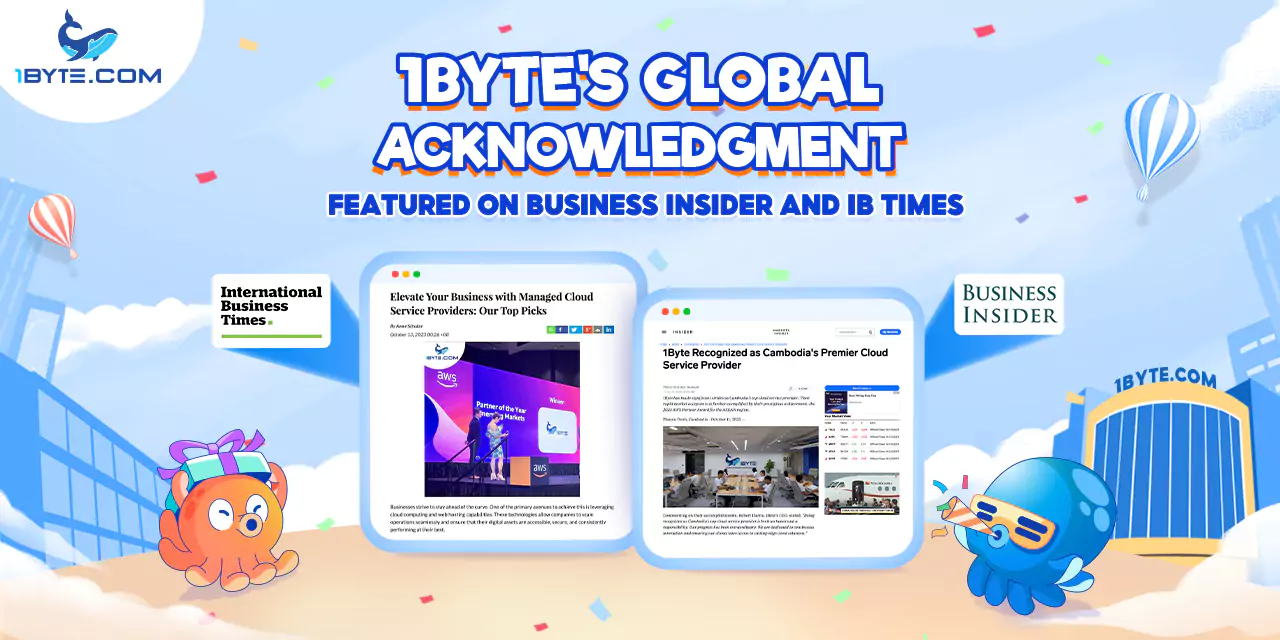 At 1Byte, we are proud to announce our recent recognition in two distinguished publications: IB Times and Business Insider. These features shed light on our journey as a rapidly growing cloud and hosting provider in Cambodia and our commitment to driving digital transformation in the region.
IB Times Spotlights 1Byte's Dedication to Digital Transformation
In a rapidly evolving digital landscape, businesses must constantly adapt to remain competitive. Cloud computing and web hosting have emerged as essential tools for scalability and digital asset management. With the proliferation of service providers, it has become increasingly vital for businesses to choose a reliable partner. IB Times recognized 1Byte as a leader in Cambodia's digital transformation and a top managed cloud service provider, particularly for our outstanding strides in the industry.
We were honored to be featured in IB Times as Cambodia's premier domain and web hosting provider and the recipient of the AWS Partner of the Year (Emerging Markets) award for 2023. This award reflects our dedication to delivering innovative cloud solutions that cater to both small and medium-sized businesses. Our commitment to Southeast Asia's digital transformation is evident in our user-friendly interface, dedicated multilingual support team, and customized services tailored to regional business needs. These features ensure that businesses can effortlessly manage their digital assets, earning the endorsement of local entrepreneurs who have experienced the transformative power of 1Byte's solutions.
Business Insider Highlights 1Byte's Impact in the Cloud Domain
Business Insider also recognizes the exceptional achievements of 1Byte, quoting Robert Harris, 1Byte's CEO, who emphasized the company's commitment to continuous innovation and providing clients with cutting-edge cloud solutions.
Our role in the cloud domain was further underscored at the 2023 AWS Partner Awards in Singapore, where we were celebrated for our dedication and innovation within the AWS ecosystem. Winning the AWS Partner of the Year (Emerging Markets) award for Cambodia signifies our unwavering commitment to excellence and highlights our substantial contribution to the cloud industry. Kirsten Gilbertson, Partner Sales Leader, ASEAN at AWS, emphasized the pivotal role of AWS Partners like 1Byte in promoting cloud adoption and fostering economic growth in the region.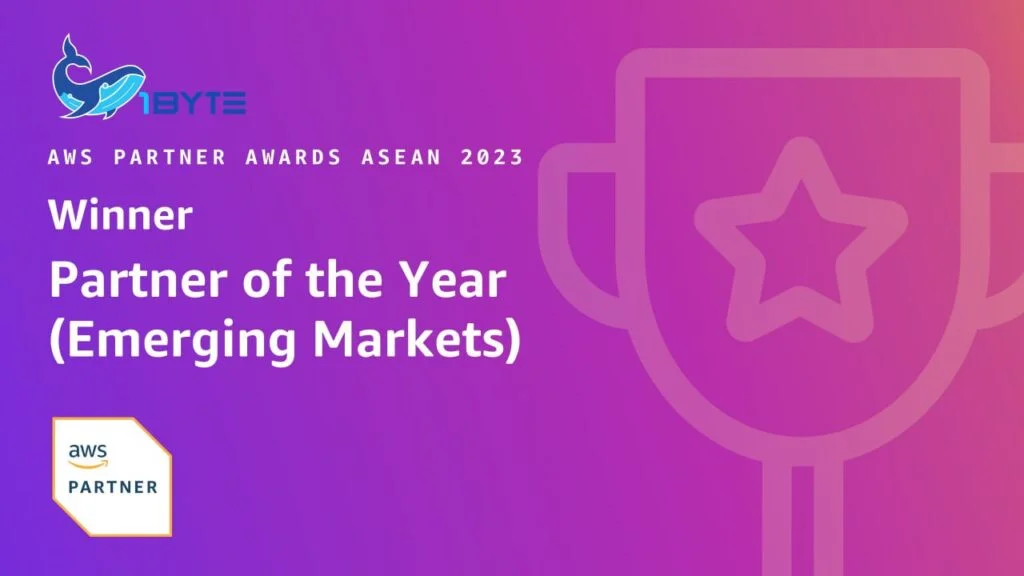 Our rapid ascent to the status of an AWS Select Tier Services Partner, mere months after our founding in 2022, exemplifies our agility, focus, and dedication to supporting Cambodian businesses on their digital journey. Our collaborations with local AWS Service Providers further cement our influential position in the ASEAN cloud market.
Local Expertise as 1Byte's Unique Edge
1Byte's distinctive edge in the cloud computing industry lies in our regional focus and expertise. Unlike global competitors, our Cambodia data center ensures that our clients receive solutions tailored to their specific geographical needs. This local expertise has been instrumental in our rapid growth and success.
As we reflect on our journey and look to the future, the opportunities ahead are immense. This is just the beginning for 1Byte.
1Byte's Multitude of Services
At 1Byte, we offer a wide array of services tailored to the unique needs of our clients:
For more information about our cloud computing and web hosting solutions, we invite you to visit 1Byte's Official Website. We remain committed to driving Cambodia's digital transformation and delivering innovative, tailored solutions that empower businesses in an ever-evolving digital landscape.