+ We are one of the top cloud computing and datacenter service provider in Cambodia, we are also operating in VietNam, Thailand, Laos.
+ As a service provider, we believe the success and longevity of 1Byte come from the satisfaction and comfort of our treasured customers. Each and every single member of 1Byte has taken this to heart and always aims for better services and technological solutions to bring the best possible experience to customers so they can be creative and at ease to develop their businesses.
+ We are not just simply a service provider but also a companion who looks after our customers' data center infrastructure together on the road to success.
+ Many individuals and enterprises have come to us to experience world class service with an experienced and dedicated support team for a reasonable price.
+ Are you ready for your journey into the sky?
1Byte, a platform to success
As a brainchild product of a future-oriented team, we provide the following services:
Cloud Server
Number one Elastic Cloudin Cambodia
Shared Hosting
Building a website has neverbeen easier
Cloud Hosting
What Shared Hosting do, Cloud Hosting can do better
Make an everlasting impression on your existing and future customers through our SMS Brandname with your own brand in a professional fashion. The web-based tool is simple to use with clear instruction on our blog. You can even send sms with your own app with our ready-to-use API.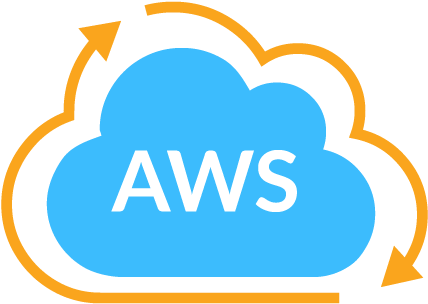 The AWS Consulting team at 1Byte is responsible for assisting enterprise customers as they shift to the AWS cloud services. We work hand-in-hand with customers and provide deep expertise in the architecture, design, development, and implementation of cloud computing initiatives that result in real business outcomes.
Our Vision and Innovation
Satisfied Customers: All of our high-quality services are centered towards making sure that our clients are completely satisfied.
 Outstanding Quality: Before we launch any service, it goes through a ten-stage quality assurance process. Quality is indisputable
 Trusted Advisors: We earn the trust of our customers, employees, and extended family through transparency, security, compliance, privacy, and performance. And we deliver the industry's most trusted infrastructure.
 Happy Family: We are a one-of-a-kind family. You and 1Byte are an indispensable part of our journey, in any mission. What purpose does 1Byte serve without you?
 Share the burden: "Let us share the load with you" is the philosophy we live by every day. Thus, you can concentrate on what makes you unique (your products and customers). We care for the undifferentiated heavy lifting of IT for you. That is why we're here!
Last but not least, we'd love to hear from you​
When it comes to Cloud-based customer help, no one beats what we have to offer. We're not simply eager to sell services; we care about how they're received by the individuals who buy them.
If you'd like to contribute your thoughts and ideas, 1Byte is always glad to hear from you. Assuring you of our utmost efforts to assist you in finding the best answer for your case. We'll come up with a new solution if we can't discover one that presently exists. You can reach us in a variety of ways, including: