What Is Professional Email Hosting?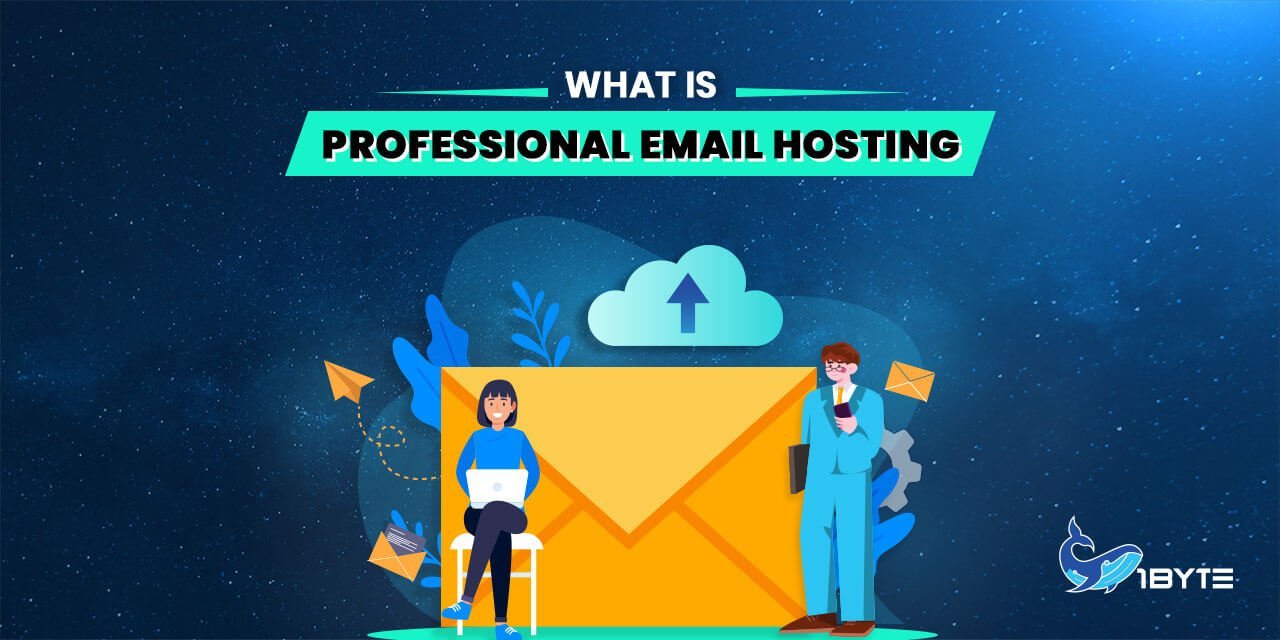 It is a service provided by most web hosting companies these days. It facilitates sending and receiving mail. These are not configured like the web servers. They have a completely different configuration. Every company may not be able to own email servers. As a result, email hosting is slowly growing as a service that is provided to different business owners depending on their needs.
Professional Email Hosting
1Byte offers a cloud-based email hosting service with both a web-based client and traditional POP3/IMAP clients. If you're interested in bulk-sending emails, we do offer an SMTP-sending service for "responsible senders." Our service includes an outbound relay service for transactional messages, email marketing campaigns, newsletters, and other applications.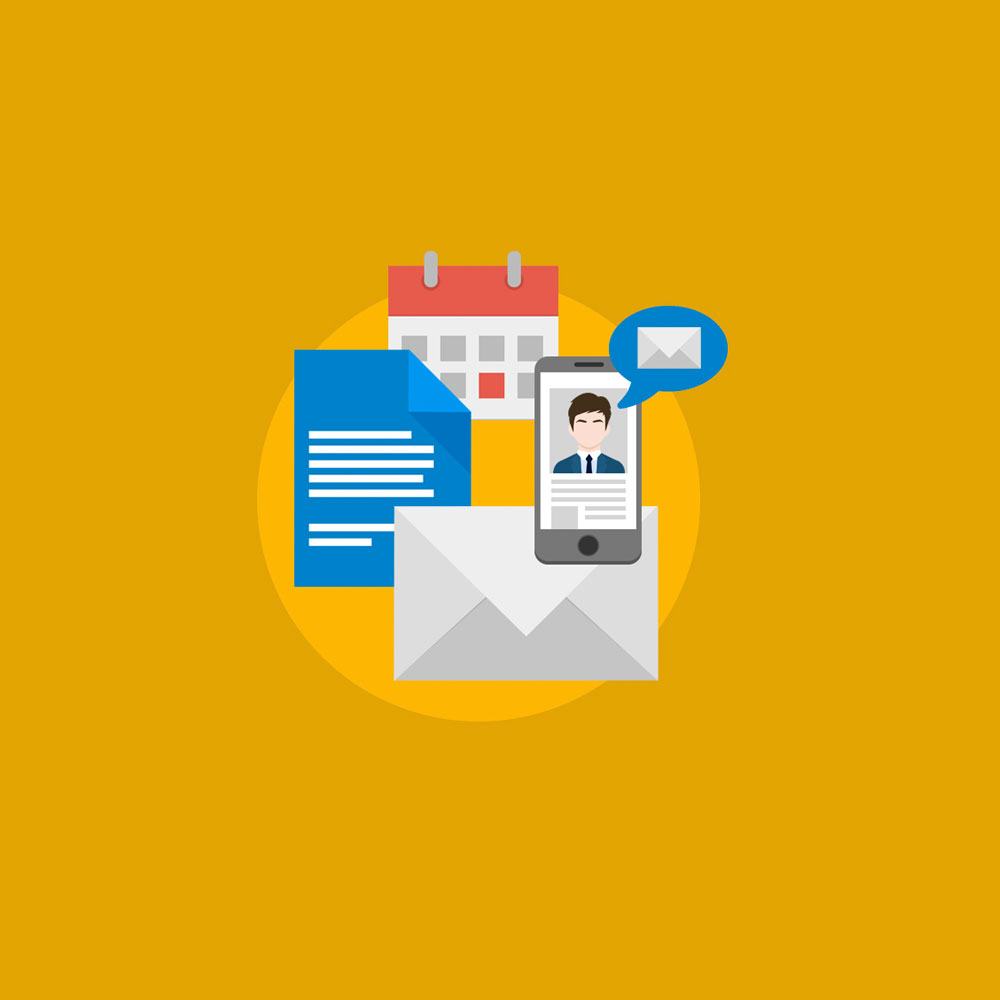 The Differences Between Web Hosting, Free Webmail Services, and Professional Email Hosting
You probably already know what web hosting is as a website owner–after all, if you had web hosting, you already used the typical free webmail sites such as Yahoo Mail, Gmail, ..etc. You may not understand the distinctions between them, or you may think they are the same thing. The following is how they differ:
1. Website Hosting (Cloud Hosting)
This is a service that offers the physical computer space (a server) that your website needs in order to 'live' on the internet. It entails storing website files on one or more servers and making them accessible to web browsers. Tools, games, text, and photos are all examples of content that will be stored on the server.
2. Free Webmail Sites
When you create an email id with a free service provider, your email ID will have the domain name of the service provider. Besides, you can't manage all emails in a centralized fashion when the number of employees is increasing.
3. Professional Email Hosting
This is similar to web hosting in that a hosting company leases out server space, but these servers are only used for email data. When compared to Free Webmail Sites, the way it works is similar but different in that you now have the domain name of your business in the email ID (for example person-name@company-name.com). If your business mail does not have the name of your domain, it can give an impression of a cheap and unreliable business organization. On top of that, a separate business email keeps you coordinated and prevents you from combining personal and professional activities. You can quickly trigger emails for new employees and deactivate emails (and access!) for retired employees with a business email.
The Advantages of Professional Email Hosting
You should feel at ease using a reputable email hosting service. The management of your email service should be handled by the email hosting company, allowing you to concentrate on your business. The majority of email hosting companies offer a wide range of webmail features, such as limitless aliases, limitless forwarders, autoresponders, large attachments, effective spam/virus protection, mail rules, IMAP/POP3, online storage, calendars, mailing lists, whitelists, blacklists, backups, archiving, folder management, contacts management, etc. Additionally, you would be able to access your email through webmail, a smartphone, and your preferred email program, such as Outlook, from any location.
The Internet has led to an increase in the use of a wide range of hosting services amongst them email hosting is the most preferred by small startups to big corporations. To handle communication professionally, business email hosting plays an important role in taking businesses to the next level. Here are the top benefits of Professional Email Hosting:
1. Professionalism
When you use a custom domain name, it will allow your customers to know definitely with whom they are dealing. Because the domain name is your property and is managed by you, it would be hard for someone to misrepresent you as belonging to your company.
2. Good First Impression
Success at a professional level is linked to a serious image that also affects communication by email. That is why, in front of those suppliers with a generic domain name that does not allow recognition, companies and freelancers ensure, through a personal domain, their own address that makes reference, either to the person in charge of a certain service or to the service linked to the email address.
3. Secure communication
Data protection is a top concern for nearly every business, and users are utilizing email to send important materials. This needs secure communication to ensure that company-owned resources and information remain protected.
4. Never run out of inbox space
Usually, the available space in the inbox is filling up quickly, but you have important information and files stored there. You have to determine which messages to be deleted, take a backup of other messages, or find other solutions entirely. Hosted email services help put this problem to rest with scalable resources that can be increased on demand. If you're nearing capacity, you can simply reach out to your hosted email provider to increase the available space. It also means you can keep all those important work files, as well as all other messages your co-worker likes to send.
5. Costs
Hiring professionals is very cost-effective as they save you money for spending additional resources on installing mail servers and maintaining technical teams to run them. Businesses get more recognition with email hosting as their email address contains their business domain name.
6. Address Book
The address book makes it easier for the users to save contacts and then recover them easily. Both public and shared address books offer access to the public network directories that are provided by most email hosting services.
Conclusion
In conclusion, professional email hosting is a service that offers businesses a secure and reliable email platform for their communication needs. It provides a wide range of features, including customization options, spam filtering, and email encryption, to help businesses manage their email communication effectively. By choosing a professional email hosting service, businesses can ensure that their email communication is secure, efficient, and professional, which can help them establish a positive image and build trust with their customers. With the increasing importance of email communication in today's business landscape, professional email hosting has become an essential tool for businesses of all sizes.