Cruising with 1Byte: 10% Cashback WordPress Launch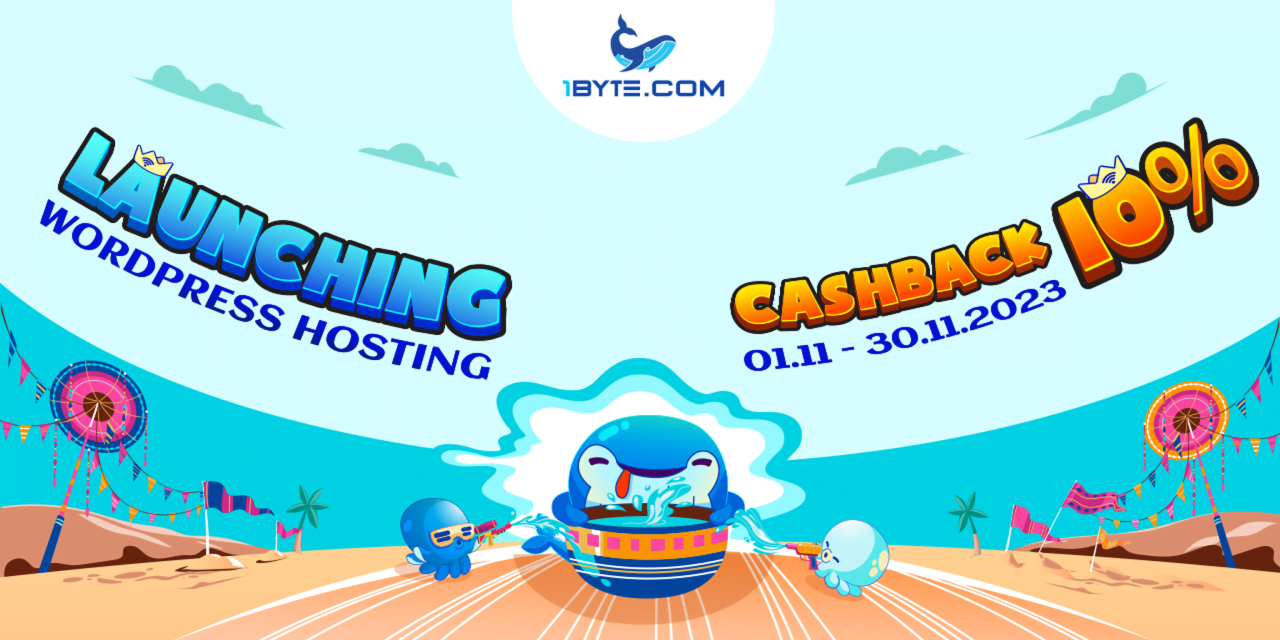 As the November sun shines bright, and the spirit of Cambodia's Water Festival and Independence Day fills the air, 1Byte invites you to join us in a celebration like never before. We're bringing you an offer so spectacular, it will light up your digital world. Get ready to embark on a journey through the realm of web hosting with 1Byte's WordPress Promotion.
DISCOUNTS
ESSENTIAL CONDITIONS
Promotion period: 1/11/2023 – 30/11/2023
Discount type: Limited-Time Offer (PT)
Applicable For
Note
Why Should You Choose 1Byte?
In today's digital age, where the virtual world merges with the festive spirit of Cambodia's Water Festival and Independence Day, every webmaster needs a hosting provider that can bring the magic of WordPress to life. This November, as Cambodia celebrates its rich heritage, 1Byte's WordPress Hosting emerges as the top choice for those seeking a hosting partner that's both enchanting and dependable.
Tailored for WordPress: Our hosting is custom-made for WordPress websites, ensuring seamless integration and performance optimization. With features like one-click installation, automatic updates, enhanced security, and expert WordPress support, your website is in the hands of hosting wizards.
Effortless Setup: Imagine your WordPress website coming to life within minutes, no complex rituals required. We handle everything with a single click and offer an intuitive configuration and admin page. 1Byte's WordPress hosting plans save you time and money, allowing you to focus on celebrating Cambodia's Water Festival and Independence Day.
Plans for Every Celebration:
To cater to your unique needs, we offer three plans for your WordPress journey:
Basic ($6.99/month)
Standard ($12.99/month)
Premium ($19.99/month)
This November, as you join the festivities and celebrate Cambodia's Water Festival and Independence Day, remember that 1Byte's WordPress Hosting is finely tuned to meet the unique demands of WordPress websites. By choosing us, you're opting for a hosting solution that's not only purpose-built but also delivers superior performance, ensuring a faster, more reliable, and efficient online presence for your online celebrations and magical moments.