Save Up to 50% on Cloud Server & Hosting in 2023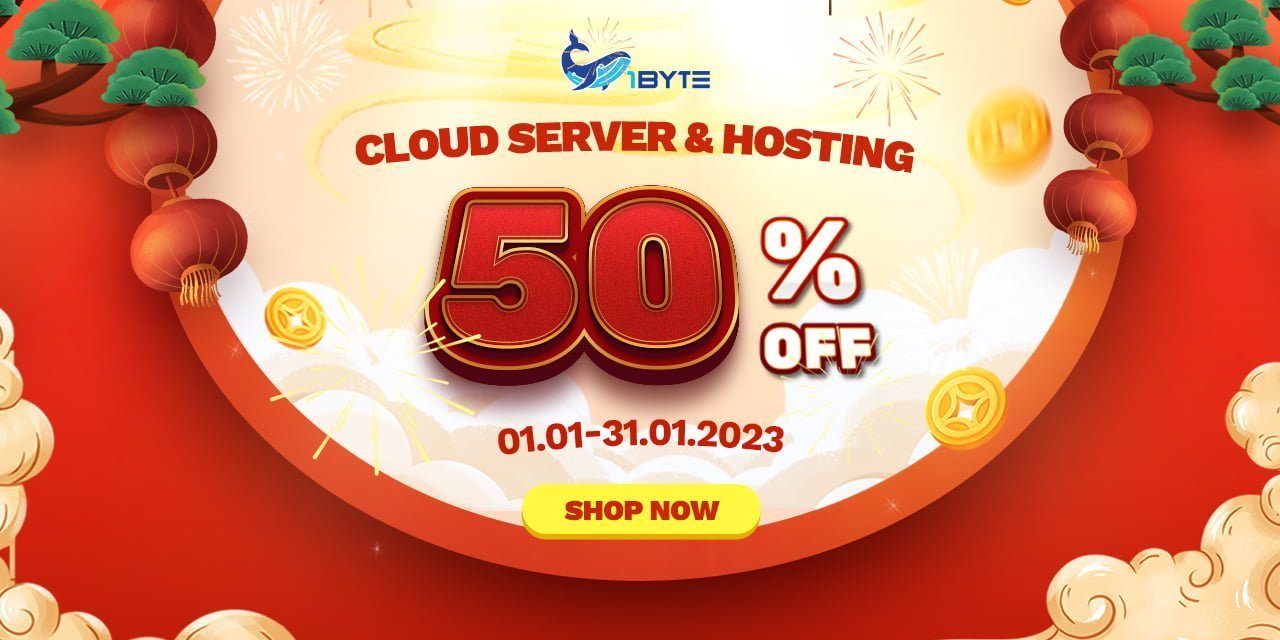 + Promotion period: 1/1/2023 – 31/1/2023

+ Discount type: Limited-Time Offer (PT)
+ New purchases 
+ Usage time extensions 
+ Upgrades for items bought prior to October of 2022 with a minimum of 1-month extension if the package's remaining usage days are less than 30 days
To celebrate the new year, 1Byte will run a unique campaign to promote our cloud server and hosting services. This campaign will save you a lot of money and give you other benefits as well. You will surely find that our offer of a discount of up to 50% is very beneficial. The reason for this is that it will help you grow your business in a significant way, in this time period when credible, reliable cloud server and hosting services are more needed than ever!
Cloud hosting, which is very important in this day and age, is most likely to help your business. If you want to take advantage of this deal, you need to act quickly because prices will go back to where they were after the month ends. And how time flies!
Make sure to get in touch with us as soon as possible to start getting ready for the new year of 2023! The start of the year is a very important time to boost your business's digital presence, as it will set the tone for the rest of the year, so stay alert for our promotions!
+ To get the latest promotions, events. Please check out this link
+ To get the fastest answer, the FAQ Page is the best place to look for
+ Keep up with 1Byte's YouTube channel to make it simpler to comprehend
+ As always, 1Byte would bring you fresh content and exclusive deals in the future. STAY TUNED!!!