1Byte's Year of the Rabbit: Fortune Wheel Edition
We are launching a Fortune Wheel advertising campaign with actual monetary incentives to both welcome the arrival of the Year of the Rabbit and thank our consumers for their amazing support in 2022. If you make an order of $10 or more on our products and services between 20/1 and 28/2 of 2023, you will be placed into a drawing for a chance to win fantastic cash prizes via a free spin. You will be included into the drawing if you do so.
There are a few simple steps involved to be eligible for our Fortune Wheel, which we will lay out below.
During the event, there will be a maximum of 1 spin for both new & existing users.
---
Happy Lunar New Year
What's Your Fortune?
For New Accounts: A Step-by-Step Guide for the Spin
1. Create an account. Click Login, then Signup; Proceed to fill all the required information in the popup.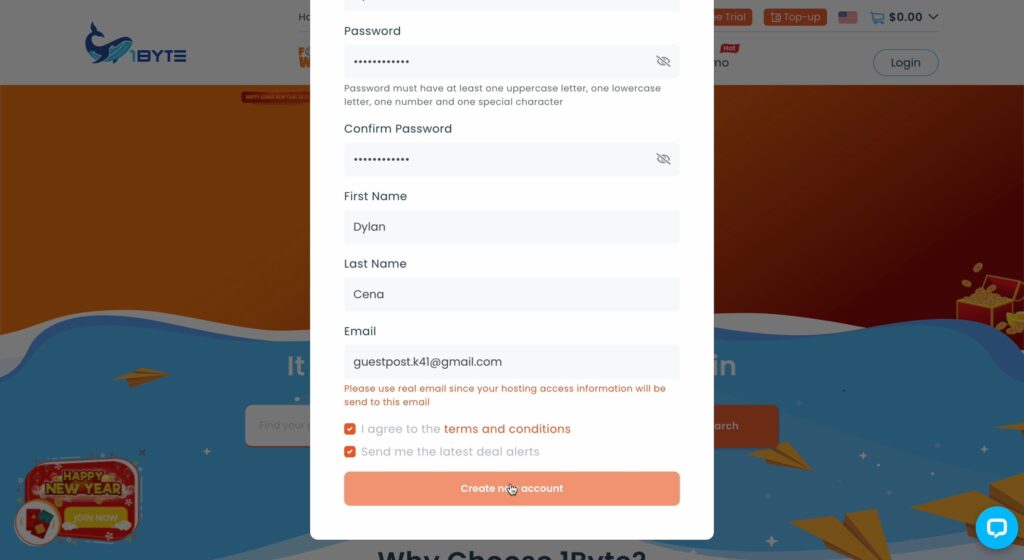 2. Either make a purchase of at least $10 or place $10 in your credit.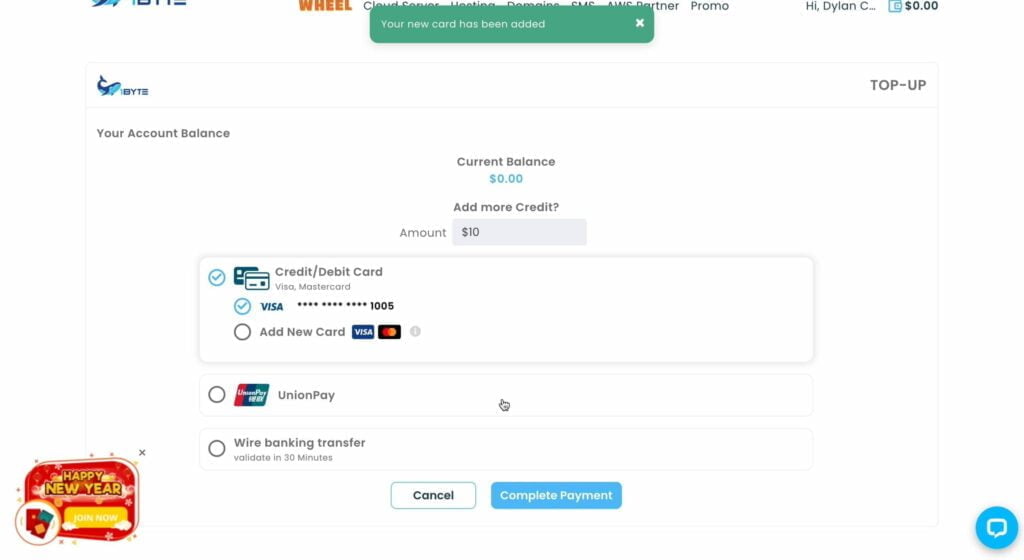 3. As you complete the procedure, an announcement of a FREE SPIN will appear.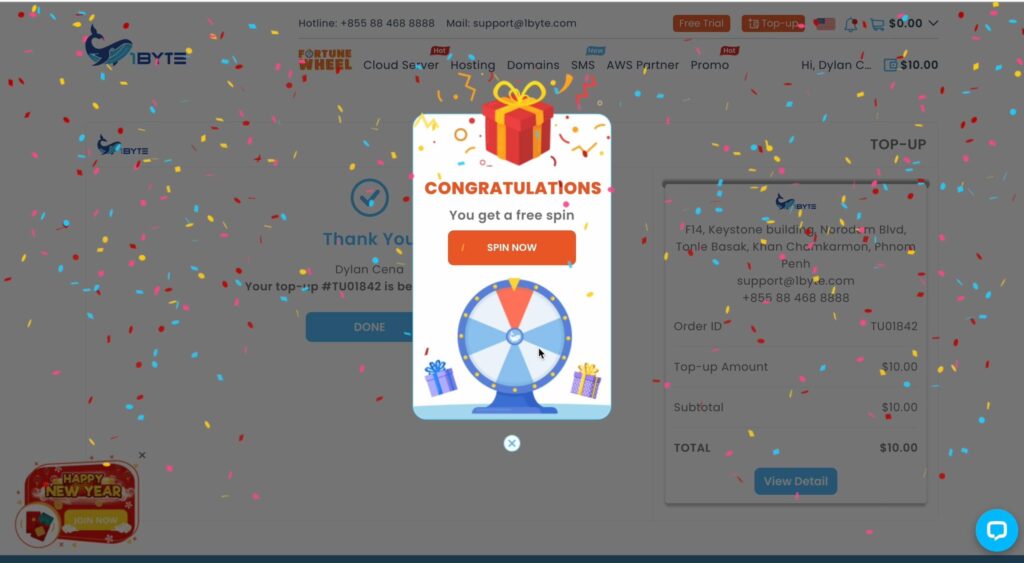 4. After clicking SPIN NOW, you will be taken to the Fortune Wheel page where you have to fill in the required information and confirm the OTP via either email or your phone.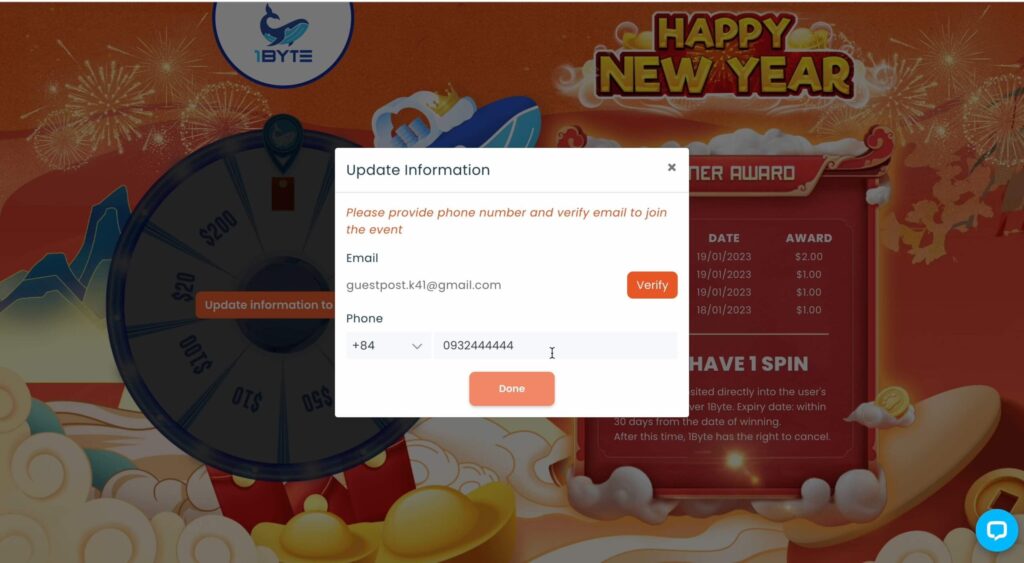 5. Once you complete the procedure, you are able to participate in the spin; A popup congratulating you on your prizes will appear if you win.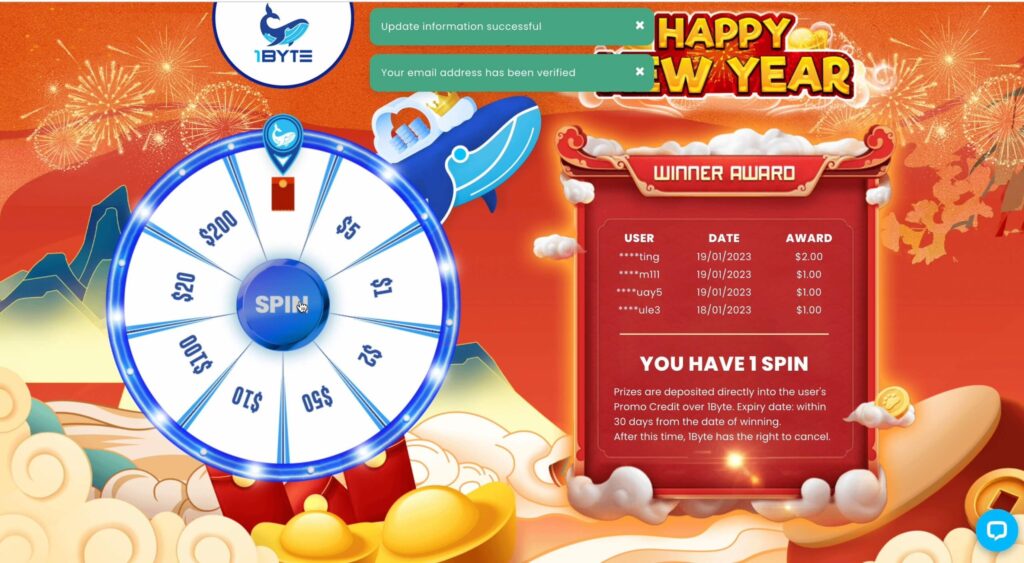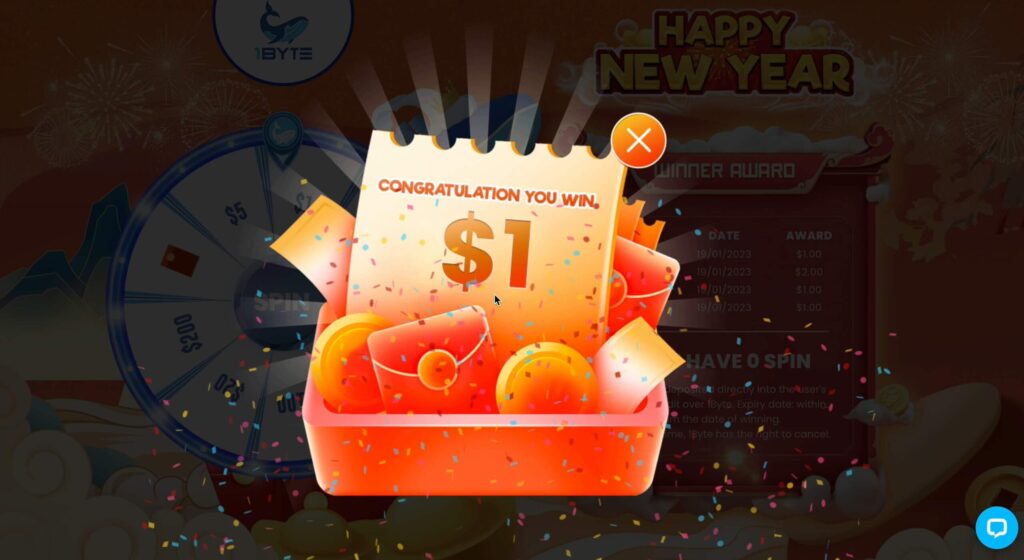 Available Rewards
+ Cash 1 USD
+ Cash 2 USD
+ Cash 5 USD
+ Cash 10 USD
+ Cash 20 USD
+ Cash 50 USD
+ Cash 100 USD
+ Cash 200 USD
Details
+ Only customers who place a credit or make an order of $10 or more are eligible for a spin.
+ Only a maximum of 1 spin is awarded.
+ Winners are required to provide their complete names, as well as their email addresses and phone numbers.
+ The customer's 1byte.com wallet will automatically be credited with the prize after all required information has been verified as accurate.
Note
+ The rewards are valid for a period of 90 days after the date on which the winner was announced; after that point, 1Byte reserves the right to cancel the reward.
+ Prizes cannot be sold or transferred in any way.