Complete Guide To Build An eCommerce Website From Scratch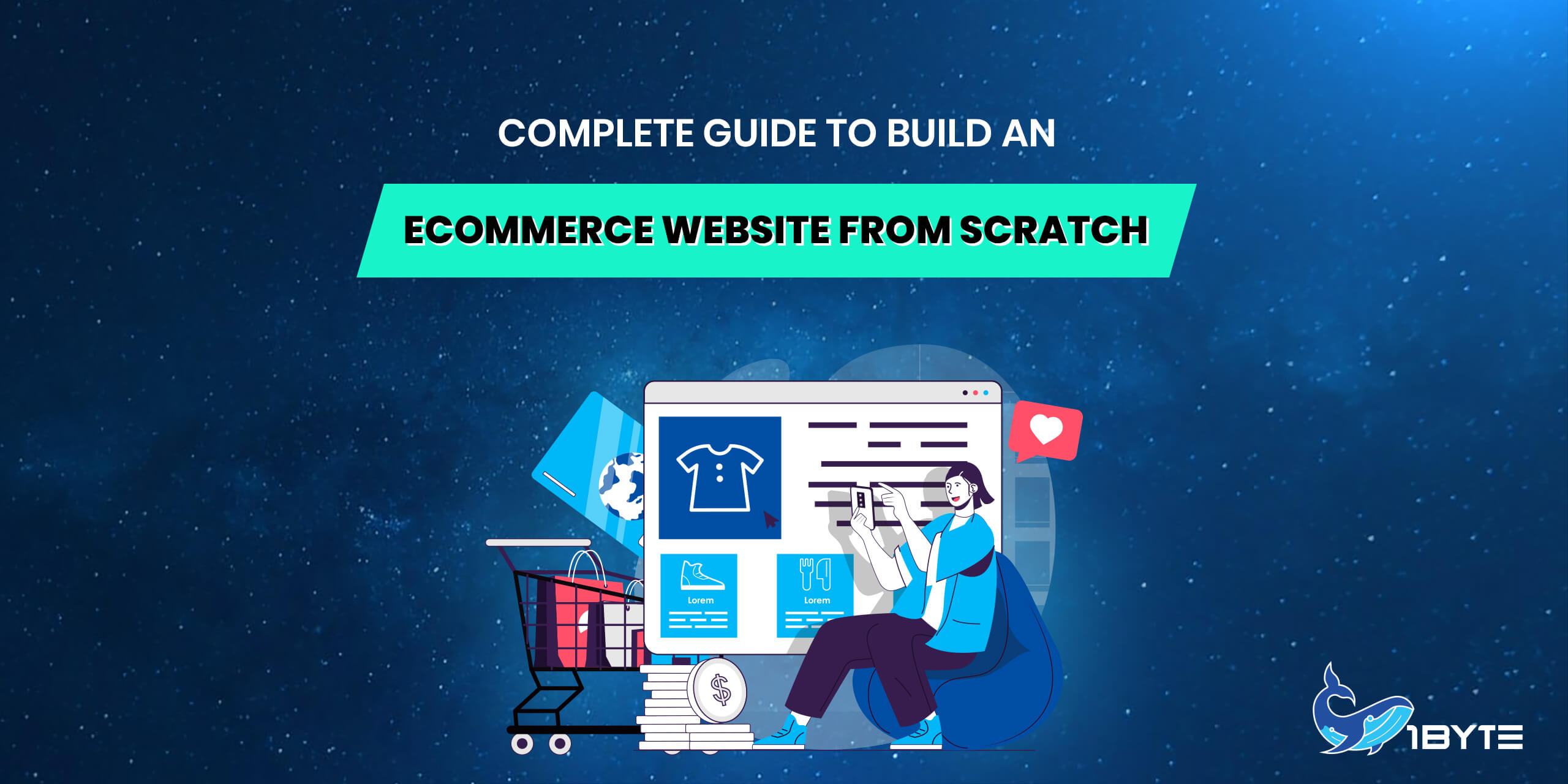 One of the best ways to make money is by starting your own ecommerce website. It is a great way to bring in money because it's not too difficult to start and you don't need to invest a lot of money into it. In this article, we are going to walk you through the steps of how to build an ecommerce website from scratch. We will teach you how to choose a domain name and payment processing. Let's get started!
Why Create an Ecommerce Website?
Creating an ecommerce website requires planning and effort, but the rewards can be well worth it. For businesses that want to take advantage of the opportunities offered by the internet, an ecommerce website is a necessary first step. Let's look at the reasons why your business should build an e-commerce website!
New market acquisitions
When you have a physical storefront but want to reach customers in new markets, an ecommerce site is the answer. You can now sell your products online without having any limitations on where or how many times someone walks into one of these stores!
Create unique shopping experiences
In the digital age, online business is not just about selling your product or service to potential customers, creating an experience worth remembering will help you grow alongside them! These days people are looking for more than great prices – They need inspiration from brands who understand their needs by offering unique customer stories along with personalized services.
Strengthen your brand
The online marketplace like eBay or Amazon is a popular way to sell products, but your products are presented generically and customers may not be able to realize they're purchasing from you. When you have your own ecommerce site and use unique branding that matches the customer's expectation then it ensures more success overall because these customers will remember you and not those platforms.
Find Your Perfect Ecommerce Platform
The first step to building a site is choosing your ecommerce platform. There are many platforms to choose from and it's important to choose the right one. In this section, we'll walk you through the pros and cons of the most popular ecommerce platforms.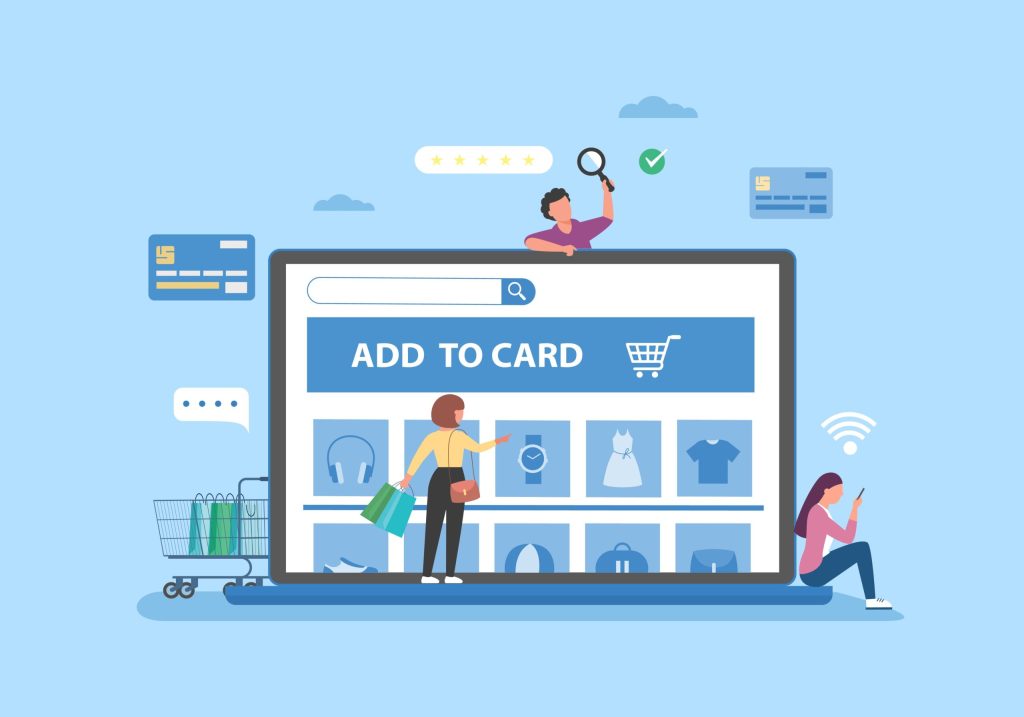 Shopify
Most online business owners know Shopify which is a popular ecommerce platform. Shopify allows you to set up your own online store quickly and easily. Shopify is relatively affordable, and there are plenty of templates and themes to choose from. You can customize your store however you want with access to a huge library of apps and integrations. The only downside of Shopify is that it can be a bit pricey if you need more advanced features.
WordPress
WordPress is another popular ecommerce platform that is free and open source. With WordPress, you can create a custom ecommerce website or use a plugin to create a store quickly and easily. While WordPress is not as easy to use as Shopify, it offers more flexibility and customizability. Additionally, WordPress is a great option if you want to start a blog or add other content to your site.
Magento
Magento is a self-hosted solution that gives you complete control over your site and offers an impressive range of features that can be tailored to meet any business' needs. The only drawbacks are its high learning curve (for non coders) & lack in affiliate programs but if both these things aren't too much bother then this is a worthwhile option.
Purchase a Domain Name
Before making a purchase of domain name for your ecommerce website, make sure to follow these 3 best practices below to choose a good domain name:
Keep it short and simple: Customers will have trouble remembering and typing a long, complicated domain name into their web browser. Keep in mind that a brief, simple sentence will work best.
Make it relevant and use keywords: Your domain name should be closely related to the products or services that you sell. For instance, you might want the term "jewelry" in your domain name if you sell handmade jewelry.
Make sure it's available: Before settling on a domain name, do a quick search online to make sure it's not already being used by another website. You don't want customers accidentally stumbling upon someone else's site instead of yours!
Find a Developer
When you're launching your ecommerce site, consider working with a developer who has experience setting up fast-paced sites because this takes skill in more than just coding. They can get the process started faster and make sure that everything is set up correctly from beginning to end. And make sure they can meet all deadlines while staying within budget too.
Pick Your Templates: Find a Theme that Matches Your Ecommerce Website Vision
A bad template will make your site look and feel bad, and it will be difficult to navigate. So, how to make the right decision for your website's template?
The design of your website: The homepage is the first thing a customer sees when they visit your site. It should reflect what kind of business you have and help them understand that right away. It is important to keep in mind what style or genre you want for the rest of your site, for example, it can be colorful, modern, unique or traditional.
The navigation bar: When customers visit your website, the navigation bar on the left side of a page should be easy to read so they can find what they're looking for easily and quickly. If it's not, your bounce rate will soar and your customers won't spend as much time on your site.
Customization functions: Make sure to select a template that accommodates your branding, includes the right images related to your products, and lets you display your products in ways that fit your brand. In addition, make sure to choose a platform that lets you add features that you want if they're not built into the templates.
Add the Products You Want to Sell
As any ecommerce business owner knows, adding products to your website is essential for driving sales. There are a few best practices you can follow to ensure that your product listings are effective.
First, make sure to include high-quality photos and videos of your products. Vibrant visuals also make the products more appealing, keeping customers browsing and get more interested in buying.
Secondly, write compelling descriptions that highlight the features and benefits of your products. Remember to avoid long sentences and complex phrasing when writing descriptions.
Finally, having a categories system will help customers find what they are looking for by narrowing down the choices. You can also use filters and featured items to direct them towards your preferred shopping experience!
Set up Payment Methods
To choose the best payment integrations for your e-commerce website, make sure to compare the fees charged by different gateways to find the one that suits your needs. It's also important to research which integration is reliable and secure. This will help to protect both your customers and your business from online threats. Finally, ease of use is an important consideration for both you and your customers.
Sort out Your Shipping Settings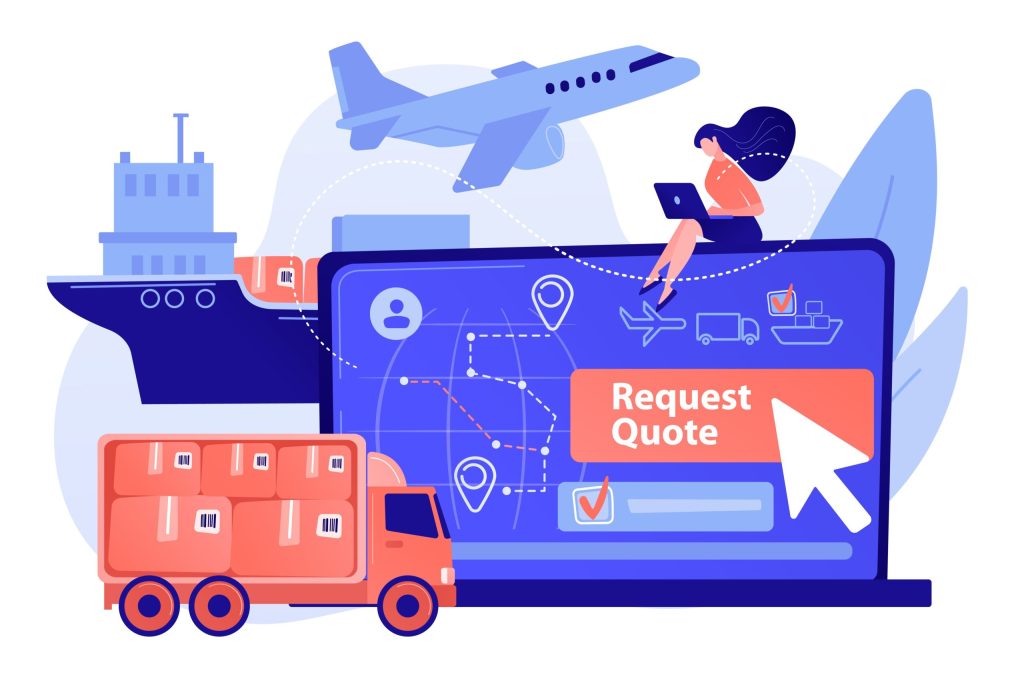 The next step is establishing a shipping policy. Do you offer free shipping? Flat rate shipping, or a variable price? What are you shipping with? How about international orders? Creating a clear and concise Shipping page will help to ensure that your customers understand your shipping policy and can make informed decisions when they purchase from your website.
Decide on how you are going to get your products to the customer. Are you shipping them yourself, or will you be a dropshipper? Ultimately, the best shipping solution for your ecommerce business will depend on your specific needs and budget.
Preview
No matter how much you plan, there will always be some unexpected errors when launching your eCommerce website. You need to preview it before publishing to make sure all the links and content on your website function as they should, which will save you time fixing mistakes and keep customers happy during their shopping time!
Does checkout work?
You need to check that the checkout process works, that you can add products to the cart, and that you have a smooth payment process. You should also confirm that customers will receive an email confirmation after making a purchase.
Are the store's functions working?
Make sure all buttons and links on your site are working correctly to ensure customers can easily find what they need for their purchase! Is any 404 page directing people back into the correct directory?
Does the store work on mobile?
Make sure you check if everything looks clear and easy to understand when viewing from a mobile device! Are the dimensions correct? Is there enough space when viewing products in small-screen phones or tablets, etc.?
Test your store on different browsers
You must ensure that the site works in all different browser types like Chrome or Firefox and if you notice any problems, ask them about fixing these issues as soon as possible!
Set up the store's settings
Store is the core of your website, so make sure you have it all set up before launching your website. This includes things like language and time zone as well as contact details such as an address or phone number for customer support purposes if needed.
Make Your Ecommerce Website Public
Once your e-commerce website is live, it will take time for search engines to find and index the new online store. You can speed this along by verifying Google Search Console in order to set up an XML sitemap that platforms provide when uploading a site; once complete you should also use social media advertising like Facebook Ads or Twitter Advertisements so people know about what's available on their platform!
Conclusion
A strong eCommerce website will enhance the sales rate, strengthen your brand awareness and reputation as well as improve the customer experience. We've shared some best practices on how to build an eCommerce website, so take note and implement in order to reach these success points in online business.