1Byte's Black Friday Minigame: Exciting Prizes Await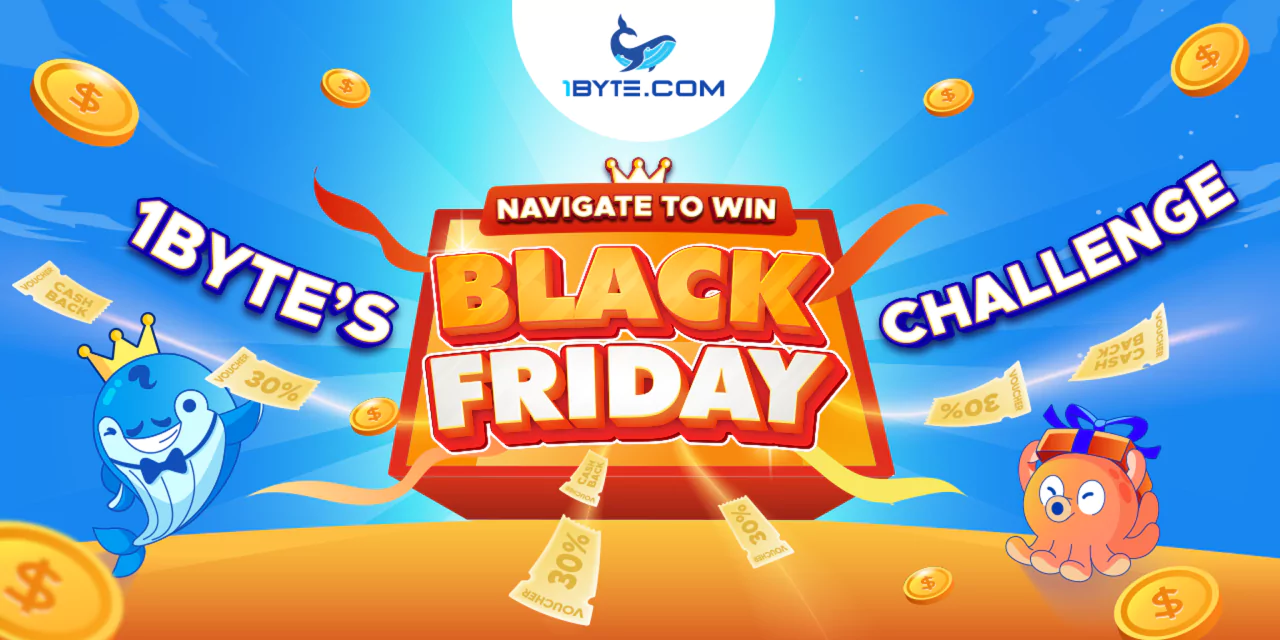 Gear up for an electrifying Black Friday celebration with 1Byte, Cambodia's premier cloud & hosting provider. Join in the excitement as they present a thrilling minigame, offering participants a chance to snag a complimentary month of WordPress hosting.
Participation
To dive into the action:
Step 1: Like and share this post, spreading the word about this exhilarating opportunity.
Step 2: Embark on the adventure by helping 1Byte find the right path in the picture below. Comment A, B, C, or D on the post to navigate through the challenges.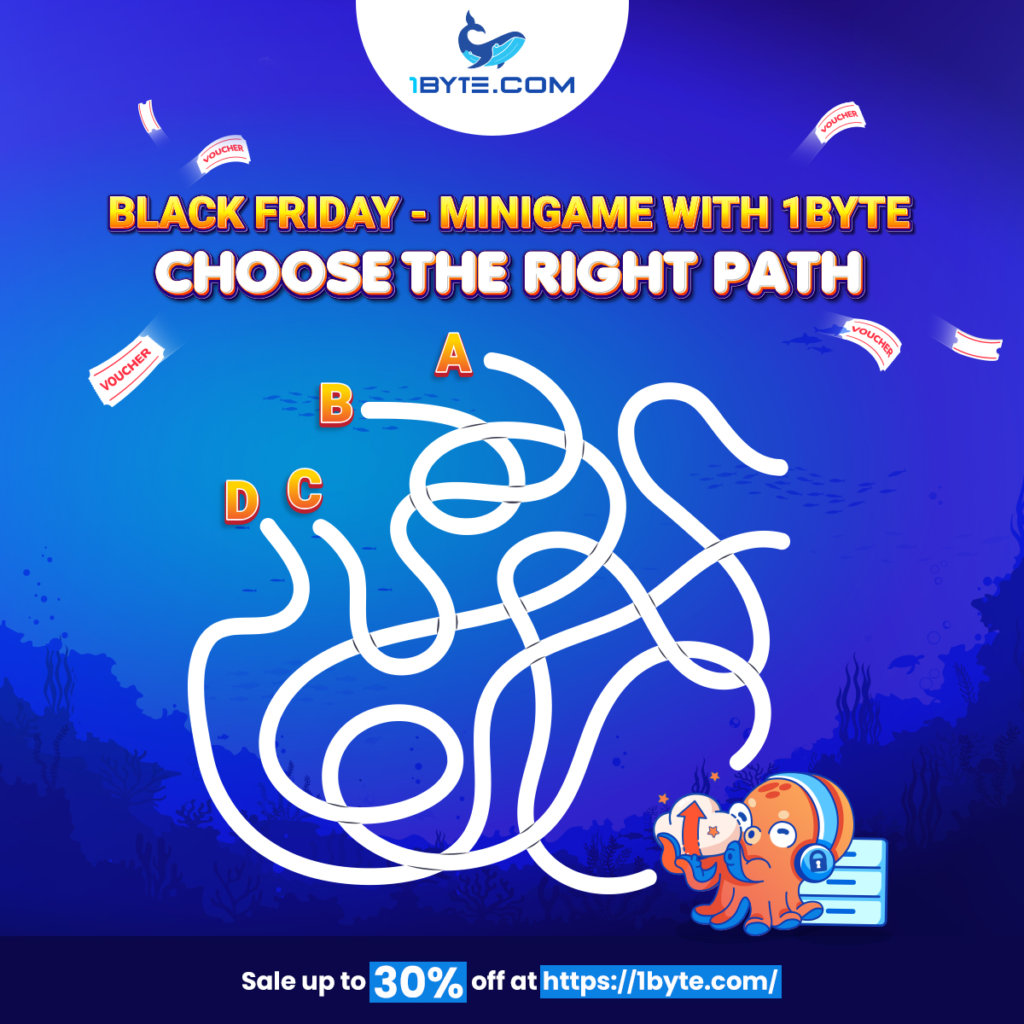 The excitement unfolds from November 13th to November 30th.
Rewards
Now, onto the rewards. 1Byte plans to randomly select 5 fortunate winners from those with earliest & correct answers to receive the following:
$30 in promo credits (which can be used for further service purchases on 1Byte)
A voucher for one month of free WordPress hosting (Basic Package).
The big reveal is scheduled for November 30th, announced on 1Byte's fan page. It's an opportunity to celebrate Black Friday with a bang!
Requirements
A few guidelines to ensure fair play:
One Shot: Each Facebook account can participate only once.
First and Right: Only the earliest and correct answers stand a chance.
Fair Play: Edited and stolen comments won't make the cut.
A few additional notes:
Voucher Validity: The voucher is your ticket to a month of WordPress bliss and remains valid for 3 months.
Claim Your Prize: Winners, you've got 30 days from the results announcement to inbox us for your well-deserved rewards.
Need an Account: To receive the cash and voucher, make sure you have a 1Byte account.
Swift Redemption: Your rewards, both cash and voucher, will be in your 1Byte wallet for two weeks. Keep in mind; the money expires after this period
As the best cloud & hosting provider in Cambodia, 1Byte ensures an unforgettable Black Friday experience. Join the excitement, conquer the minigame, and revel in the chance to elevate your online presence with top-notch services.