A New Year 70% Sale for Domain Names from 1Byte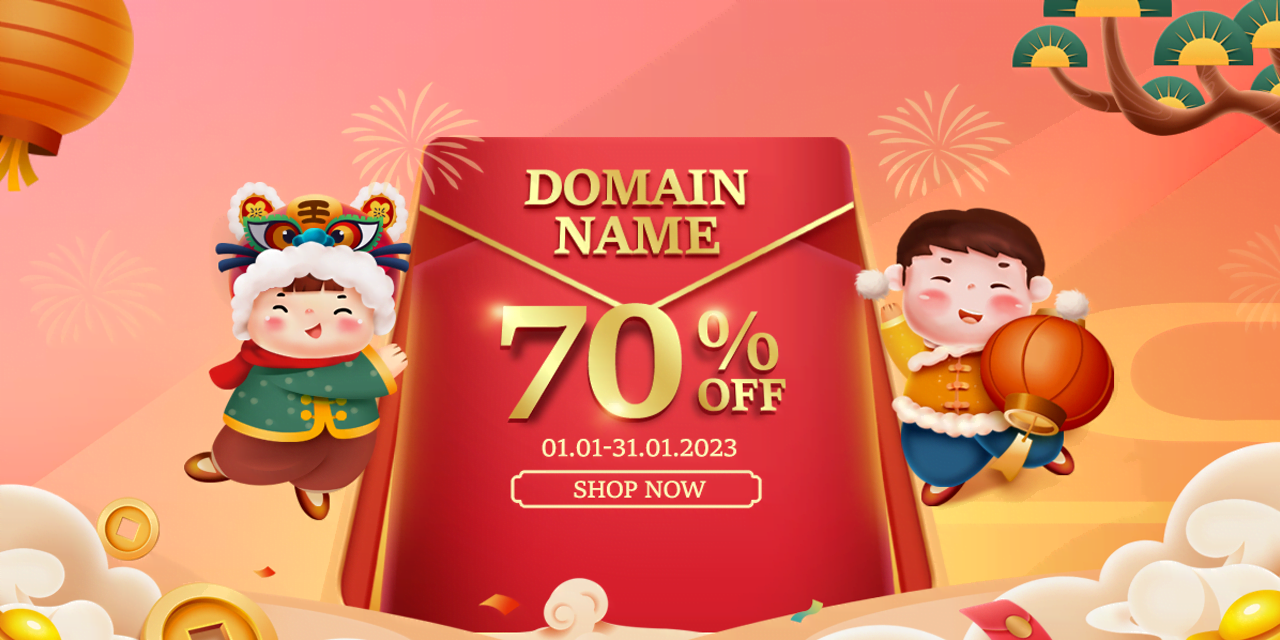 + Promotion period: 1/1/2023 – 31/1/2023

+ Discount type: Limited-Time Offer (PT)
+ New purchases 
+ Usage time extensions 
The best way to protect your company's reputation from possible harm is to make sure you have full control over the domain of the website you're working on. 1Byte knows that having full control over the domain name for a business has a lot of benefits! Because of this, we're giving you a unique deal on DOMAIN NAMES during the New Year's celebrations in January.
Specifically, for the first month of 2023, you can get a 70% discount, up to a maximum of $2 per transaction, on both new purchases and time extensions for domain names you already own. In addition, this deal is good for the whole month!
Your business needs to get ready for the new year so that it can run at the highest level possible. A great place to start is by buying a great domain name. Take your time when choosing and registering a domain name for your website if you want it to be successful. If you use this helpful marketing and search approach well, your clients will find it easier to work with you in 2023, which will help you do better business. You should give it a lot of thought because it could be the most important choice you make as you try to carve out a place for yourself in the internet business world.
+ To get the latest promotions, events. Please check out this link
+ To get the fastest answer, the FAQ Page is the best place to look for
+ Keep up with 1Byte's YouTube channel to make it simpler to comprehend
+ As always, 1Byte would bring you fresh content and exclusive deals in the future. STAY TUNED!!!